Dating Your Teen Idol: The Reality
Written by . Published: December 23 2011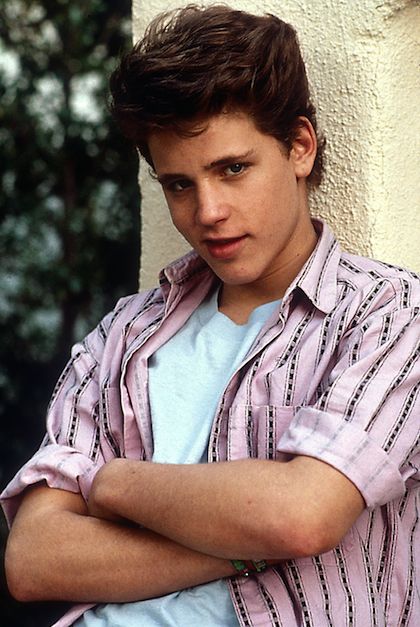 They say you should never meet your idol. I mean, can a person you've built up so much ever really live up your expectations? My teen idol was '
80s
heartthrob
Corey

Haim
. His posters hung on my bedroom walls and I've watched
The Lost Boys
,
License To Drive
, and
Dream A Little Dream
 more times than I should ever admit to anyone.
When you live in
L.A
., you begin to feel like anything is possible. So when a mutual friend arranged for me to film a date with Corey for his reality show "The Two
Coreys
," I actually believed that something could happen between us... and it did.
My fling with Corey
Haim
lasted exactly one month. I loved the whispers and stares I would get when we were out together. I almost felt like a celebrity myself! One time, a young girl actually chased me down asking if she thought he would give her an autograph. Corey was always extremely gracious to his fans and was always happy to talk to them, sign autographs, and take pictures. He told me he was so grateful to them for sticking by him through everything he had been through, both personally and professionally. I never wanted our time together to end, but I knew it was inevitable. I had been warned that Corey had a habit of falling hard and fast for girls but that he would drop them just as quickly.
Corey struggled with addiction throughout his entire life, and as the month went on, he progressively became more and more out of it. Things with us didn't end well (although does anything really end well?) and I was devastated, but I always hoped that somehow we would meet again and I could get the closure I so desperately wanted. Unfortunately, I never got that chance.
When Corey passed away, I cried for hours. I lost both my teen idol and someone that I truly cared about. It's strange to lose someone who belongs to the world. News of his death was all over the media and there was no escaping it. Millions of people made comments and assumptions even though they didn't know him. There was no one in my life that could relate to how I was feeling or what I was going through.
Sometimes I wonder if whoever said you should never meet your idol was right. Can anything ever top the high of having your ultimate fantasy come true? In spite of everything, though, I wouldn't trade my time with Corey
Haim
for anything in the world. How many people can tell you what it's really like to date their idol? I am living proof that anything really is possible.
(Photo via WENN)
Samantha

Waranch

is a blogger, screenwriter, and author and has written articles for
Girl's Life Magazine
. She loves all things Hollywood! Follow her on Twitter @SammiRobin.