For a Good Laugh, Call Theo Von
Written by Kate Ferguson. Published: December 21 2011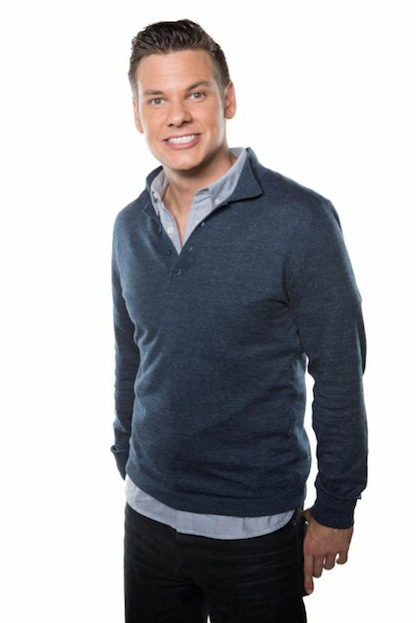 If you don't already know Theo Von as a stand-up comedian, you might remember him from MTV's "Road Rules" and it's follow-up challenge shows. You should, however, make a concentrated effort to get familiar with him as a comedian. The guy is funny, period. Theo performs nightly around Los Angeles when he's not on tour and is a regular at The Comedy Store on the Sunset strip.
It's not surprising that Theo was awarded with the Fan Favorite title on NBC's "Last Comic Standing" in 2006. He's appealing as a performer, one of those likeable people who can tackle touchy subjects without offending the audience or making people too uncomfortable. Good insights, good delivery, lots of laughs. The success with "Last Comic Standing", winning the series "Reality Bites Back", and performing sold-out shows has lead to a half-hour Comedy Central special that is set to film in January, 2012.
Besides doing stand-up, Theo has a couple of online comedy projects --
CrankTexts
and
Total Creeper
. The former is a collection of the text equivalent to prank calls. Yes, you can personally request a set-up on your co-worker or ex-boyfriend.
Total Creeper
is a site where people submit odd/creepy photographs of things like diaper changing tables at gas stations and funeral crashers, and then Theo goes to town rating and describing their creep factor. He is also a contributor on the Website
LAUGHSPIN
, where most recently you can catch up with him detailing a random coffee shop run in with "Fantasy Factory"'s
Rob

Dyrdek
.
Theo has also made an effort to parlay laughs into good service; he's done five international tours for the troops and is working to start a non-profit aimed at supporting the families of fallen soldiers.
You can purchase and download Theo's EP of several comedy routines entitled
Midgets vs Cats
 on
iTunes
; you can also hit him up on his
blog
,
Facebook
, and
Twitter
.
(Photo via TBS)