Daisy Ridley: A Career Awakens
Written by Kevin Donaldson. Published: May 02 2016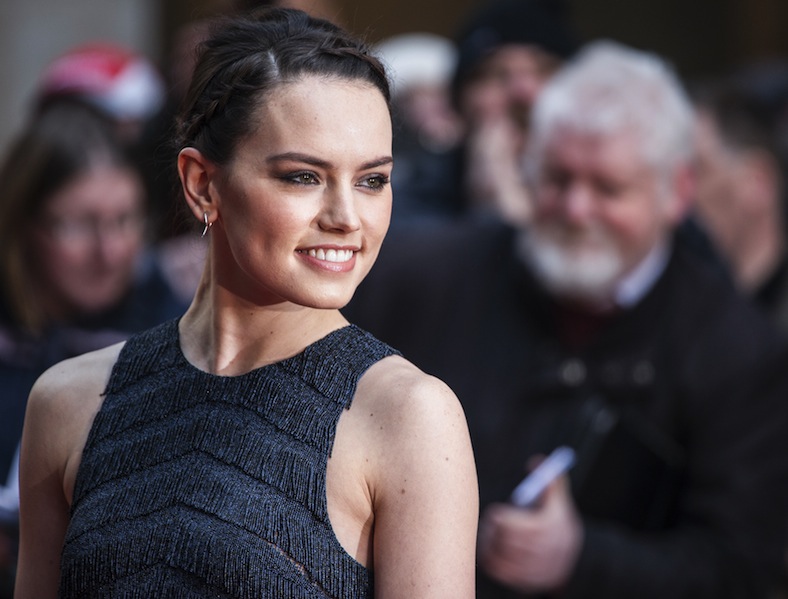 Daisy Ridley, the new star of the Star Wars franchise as the newly force-awakened protagonist Rey, is pretty much a household name at this point. Non-Star Wars fans who may not know her name have definitely seen her face around, and soon it looks like Star Wars won't be the only place they will see it, but more on that in a little bit. Much like her co-starJohn Boyega, the British actress wasn't greatly known even in her own native country before starring in Star Wars: The Force Awakens.
(Except it should be noted that Boyega starred alongside Nick Frost in a very good and underrated sci-fi/comedy movie called Attack the Block. Seriously, check it out. As a teenager, he shows some versatile acting chops and plays a very different, more aggressive and assertive character than Finn. I know I'm not alone in hoping Finn sheds his fear and need to run inEpisode VIII and becomes a legit hero.)
Before her hugely popular role of Rey, Ridley was mainly a struggling guest star actress across the Pond. Not to downplay her acting, abilities because I personally think she's great, but it has been said that her biggest role before Star Wars was that of a nude corpse in a British forensic series entitled "Silent Witness". (The witness is silent because they're, you know, dead.) How does one go from doing their best to not breath on camera to landing quite possibly the most sought-after role for a young actress in the world? By absolutely crushing the audition, that's how! She earned it, and below you can watch a little bit of her audition, as well as commentary by director and co-writer of The Force AwakensJ.J. Abrams.
Speaking of J.J. Abrams and his admitted very positive impression of Ridley in her audition, it's apparent that she shined on set in front of his eyes as well. Recently, it has been reported that J.J. and Daisy will be teaming up again for another film in which Ridley is set to star, entitled Kolma, which is based on a 2003 Israeli film called All I've Got. This time, Abrams will just sit back as a producer with The Diary of a TeenageGirl director Marielle Heller in talks to, although not confirmed, be helming this ship.
Kolma itself, while definitely not a spin-off Star Wars movie like Rogue One, is a bit of a sci-fi story of an elderly woman who passes away. Before reaching the afterlife, she is given a choice to go back to being the age that she lost her husband and the love of her life in a tragic accident at 22, or she can move onto the afterlife and join this man she lost 50 years ago. I'm guessing she chooses to be 22, since Ridley is confirmed to star.
Aside from Kolma, Daisy was also apparently in talks to take on the role of Lara Croft in the Tomb Raider reboot, but as we learned last week, the role ultimately went to Oscar-winner Alicia Vikander. But don't cry for Daisy! Even if she never does another movie aside from the new Star Wars trilogy, she will be set for life! But as it happens, she's also reportedly signed on to star in a period drama entitled The Lost Wife, based on the book by Alyson Richman. Hopefully this one pans out, as we'd love to see Daisy challenge herself in less action-oriented, more straightforward dramatic roles.
(Photo via Euan Cherry/WENN)
- Kevin Donaldson, YH Contributing Writer