"Crisis" Brings the Mysteries to NBC
Written by Amanda Baltazar. Published: April 15 2014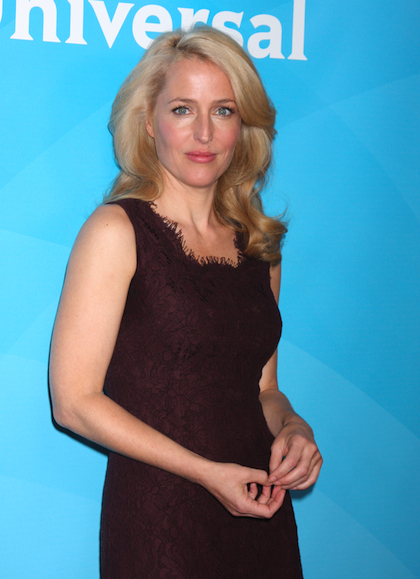 NBC's new hit series, "Crisis", has been taking over television sets across the nation! There have been 5 episodes since its premiere in March, but I was hooked after the Episode 1.
The series starts when high school students go on a field trip and are taken hostage. But these aren't ordinary students -- they are the children of Washington D.C.'s most important people, including the President's son. A national crisis ensues in the rush to find the kids. Later on, we find out that the parents are receiving calls from the kidnappers giving them tasks to do in order to get their children back. Quickly, we can see that this isn't a game. There is a bigger plan afoot to infiltrate the CIA; something is behind this "Operation Lennox".
And for all of you "X-Files" fans, you get to see Gillian Anderson back in action with her new beautiful, blonde locks. Also in the cast is Dermot Mulroney, who plays the ex-CIA analyst who masterminds the whole kidnapping, andLance Gross as the secret service agent who gets shot in the kidnapping. Rachael Taylor plays an FBI Agent with a shady past that ties her closely to the case, and for those loyal "One Tree Hill" fans, James Lafferty appears as the teacher who gets kidnapped along with the kids.
Check out our interview with some of the younger cast Halston Sage, Stevie Lynn Jones, and Max Schneider, as well as Mr. Mulroney:
(Fun Fact: Max has a huge YouTube channel where he showcases his vocal abilities. A triple threat this one. Acting, singing, and dancing!)
I can't wait for the next episode, even though I know I'll only have more questions after it. I guess for now I can take a quiz on their website, "Who Are You in a Crisis?" You can take it too!
For other extras, videos, and closer looks, check out the website.
Don't forget to catch "Crisis" on Sunday nights on NBC!
(Photo via Nikki Nelson/WENN)
- Amanda Baltazar, YH Staff