Could Ang Lee's Adaptation of 'Billy Lynn's Long Halftime Walk' Be the Next 'American Sniper'?
Written by Sarah Osman. Published: April 30 2015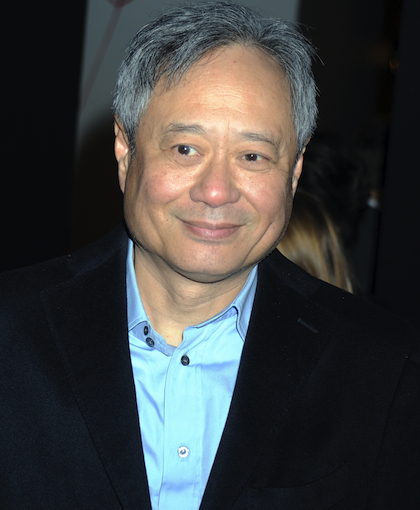 One of my favorite books of the last few years is getting its own film adaptation by one of the current great directors, Ang Lee. Billy Lynn's Long Halftime Walk, byBen Fountain, focuses on soldiers returning from Iraq as "heroes" and the spectacle they must endure at a Dallas Cowboys game celebrating their return. Fittingly, the film will be released on Veteran's Day, 2016.
Lee is directing the film which will star newcomer Joe Alwyn as Billy Lynn, a soldier who is part of a brief but intense skirmish known as The Battle of Al-Ansakar Canal, which he and only seven other soldiers survive. They return home where they are sent on a victory tour (just like in The Hunger Games) and are paraded about as heroes. The final leg of their victory tour involves a stop at a Dallas Cowboys game, where they then learn that they will be expected to return to Iraq after their victory tour. Lynn, along with his fellow soldiers, become disillusioned with the government and the system and slowly realize that they can really only rely on each other. The film will also star Garrett Hedlund, Kristen Stewart, Vin Diesel, and Chris Tucker.
Simon Beaufoy wrote the screenplay, which should closely follow the book. The majority of the book does take place during the game (during Thanksgiving) with a few flashbacks to Billy's life thrown in. Beaufoy has dealt with films that have multiple flashbacks before; he penned the script for Slumdog Millionaire.
Billy Lynn's Long Halftime Walk is currently being filmed in Atlanta. Over the course of the next two weeks, the Georgia Dome will be transformed into the home of the Dallas Cowboys, AT&T Stadium. Falcons fans may want to stay away from the stadium, as they may not take too kindly to their stadium being Cowboy-fied.
Will you watch Billy Lynn's Long Halftime Walk when it hits theaters?
(Photo via Dennis Van Tine/Future Image/WENN)
- Sarah Osman, YH Staff