Comic-Con '12 Wrap-Up: Day Four!
Written by Katie Marzullo. Published: July 16 2012
Whew! We made it, you guys... We survived the crowds, the heat, the walking, the possible impalements at every turn... It was certainly a hectic four days, and my feet are now useless stumps at the bottom of my legs, BUT it was worth every minute to finally be able to experience the madness of Comic-Con!
Our final day in San Diego was all about having fun. But first, we had to get down to business -- our one interview of the day was certainly one worth taking the time for. We got to chat with a couple of "Supernatural" hotties named Jensen Ackles andJared Padalecki. I know submit for your viewing pleasure...
You're welcome.
Then we milled around the courtyard between the Convention Center and the Hilton Bayfront where different versions of the Batmobile from throughout the years sat on display: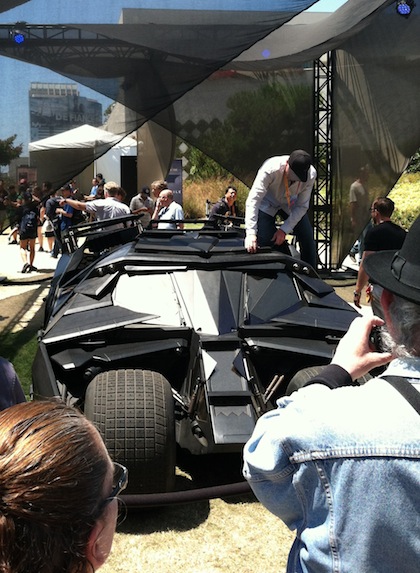 But the highlight of the day was our Man-On-The-Street interviews. We hit the floor and talked to some of the most fantastically-dressed attendees to not only get the scoop on their costumes but to also make them recite scandalous passages from Fifty Shades of Grey... Because what goes better with "geek" than fan-fiction erotica? (Rhetorical question.) And that is the only context I will provide for the shenanigans you will see below. Enjoy!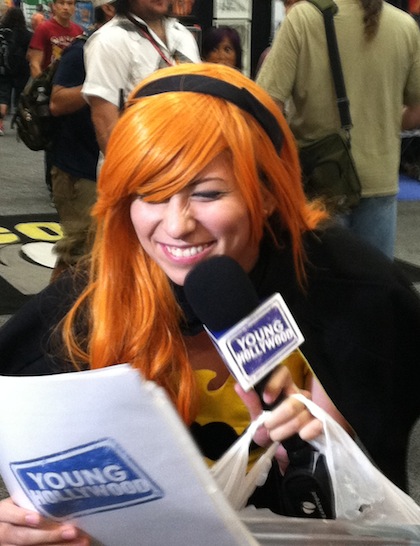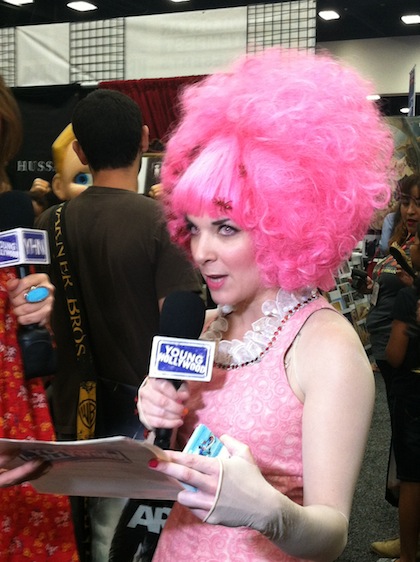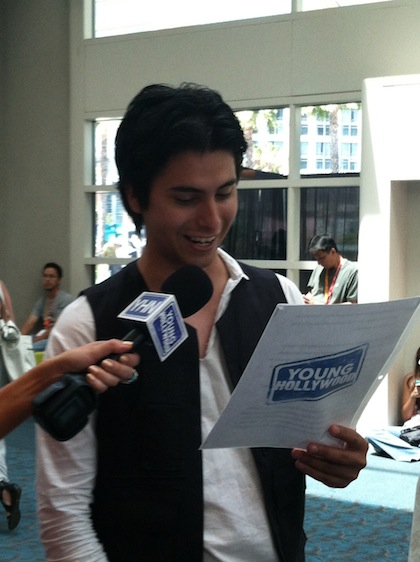 And... that's a wrap! Honestly, folks, if you have never attended Comic-Con before, you need to experience it at least once in your life. Even if you can't afford tickets or are unable to attain them before they sell out, you can still partake -- just hop in your car or on a shuttle and head to Downtown San Diego to hang out in front of the Convention Center, because there is just as much insanity outside as there is inside! You won't regret it! Until next year...
Stay tuned for all our amazing segments, interviews, and perhaps a few surprises, right here on YH.com and YHN!
- Katie Marzullo, YH Staff Editor