Celebs Retreat to SRE Oscars Lounge!
Written by Sarah Osman. Published: February 26 2013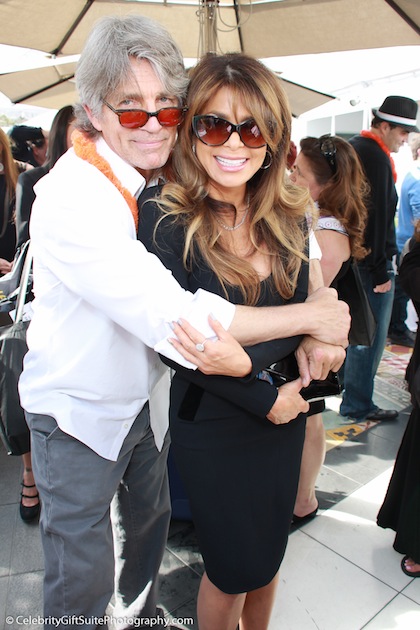 The 85th Annual Academy Awards Celebrity Retreat held at the SLS hotel in Beverly Hills was a unique tropical-inspired event, which benefited the nominees, presenters, producers, and stylists of the Oscars, as well as
Easter Seals
, and was definitely a day to remember. Greeted with leis at the door, the luau included gourmet treats and coffee concoctions from
Wolfgang Puck
(each coffee drink was named after a film that was nominated; I enjoyed a
Latte Django
); a luxury travel lounge which gifted private island and villa getaways to Thailand, Bora Bora, Belize, San Diego, Italy, Barcelona, Bali, and Roatan; and fantastic goodie bags! A bevy of celebrities came out for the lavish retreat, including Best Supporting Actress nominee
Jacki Weaver
, "Modern Family" star
Nolan Gould
, '80s idol
Judd Nelson
,
Paula Abdul
, "CSI: Miami" actress
Sofia Milos
, actor
Eric Roberts
, and more!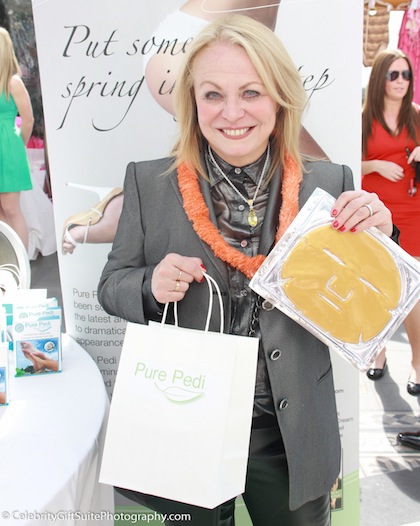 The event, held by Secret Room Events, took place in a stylish lounge that was designed by
Sherri Scheck-Merrill
, which had sponsors to explore in every corner, as well as a lavish spa. I got my nails done by
Lollipop Nails
(fun fact: they are a completely organic nail salon!), my make-up done by
Dial M Make-Up Artists
, and watched as other attendees had their hair straightened and braided by
The Blow Angels
. I was intrigued by the different Oscar predictions that were scribbled on the graffiti wall (whoever jotted down
Argo
for Best Picture wins!) and was even more intrigued by the results of having my Aura photographed by
Dahn Yoga
! I enjoyed chatting with the mixture of high school interns from "The OC, FASHIONOMICS LIVE!", who staged their own social media station photo booth, as well as with the cast of "Degrassi".
Melinda Shankar
told me that she and the cast are enjoying the warm weather of California and are determined to eat an In & Out burger before they leave!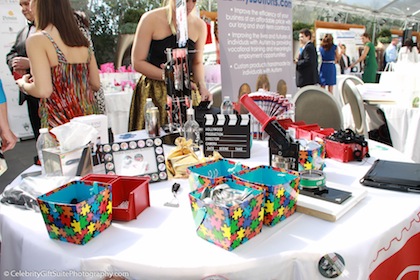 Among the sponsors I had the chance to chat with included
Gloria Del Rio
, who designs her own nifty string bikinis, which she informed me that string bikinis are always in season! Samantha from
Kix'ies
introduced us to her adorable thigh-high stockings that come with a no-slip guarantee! The lovely ladies at Dial M Make-Up told me that berry and pink lips will be in this season, as well as neutral make-up. I was intrigued by
Lynex
's new anti-aging cream, which is made from dragonfruit extract, which is apparently quite good for your skin (who knew?).
Biaggi
has an unusual suitcase that actually folds down so that you can slide it under your bed. YH Editor
Katie Marzullo
learned from
Kate King Jewelry
that she should not wear purple gems or pearls because they do not vibe well with her Sagittarius personality. I also learned from
Ronaldo Designer Jewelry
that the process for making the crown for Miss Mississippi is much more complicated than it seems, and I learned from the
Mala Collective
about the power of different stones (I now know that rose quartz keeps you in balance, and that turquoise will protect you on a journey; if you are planning any long journeys, I recommend taking a piece of turquoise with you).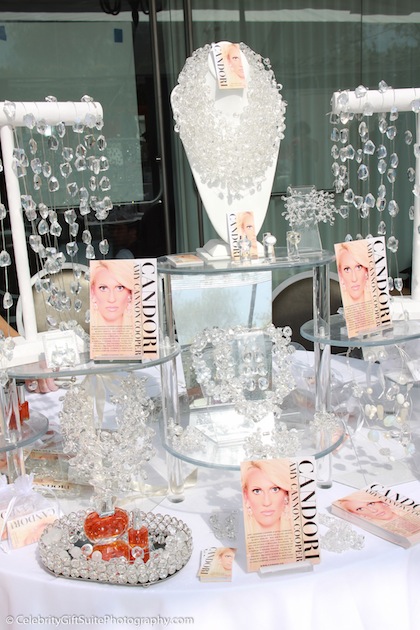 The lounge benefited
Easter Seals
, an organization which provides services, education, and outreach to people living with Autism and other disabilities. I was touched by the two Autistic teenage boys who presented me with a charm they had made to place over olive oil bottles. Check out Easter Seals's website for more info! Thanks for a lovely afternoon, SRE!
- Sarah Osman, YH Staff