Celebs Flock to Beyoncé Concert Viewing Party
Written by Sarah Osman. Published: December 04 2013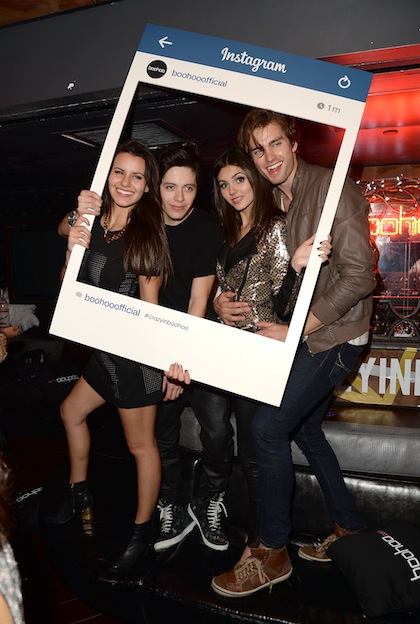 When L.A. woke up this morning, the whole city was buzzing about just one thing -- Beyoncé's concert at the Staples Center last night!
U.K.-based online fashion retailer BOOHOO celebrated of their first year in the U.S. with a chic viewing party of Queen Bey's final performance of the Mrs. Carter World Tour at Hyde Lounge, and I had the pleasure of attending! I got to sample themed cocktails and champagne, yummy bites, and even Beyoncé-wrapped chocolate.
Throughout the night, we had the chance to chat with quite a few of celebrities — many who have dropped by our own Young Hollywood Studio! Victoria Justiceexpressed her deep love for Young Hollywood and happily rocked out next to us to Beyoncé. I discussed a possible belly dancing-themed episode of "Glee" to Kevin McHale (who stars as Artie) and Brooke Lipton, one of the show's choreographers. (I was amazed to learn that there has been 600 different dance numbers on "Glee", with many more to come!) A number of other celebrities came to rock out to Mrs. Carter, including: Zoe Saldana, Anna Kendrick,Tim Tebow, Peyton List, Julianne Hough,Kellan Lutz, Miranda Cosgrove,Tyler James Williams,Molly Sims, Kelly Osbourne,Wiz Khalifa, Christina Milian,Shay Mitchell, andTroian Bellisario.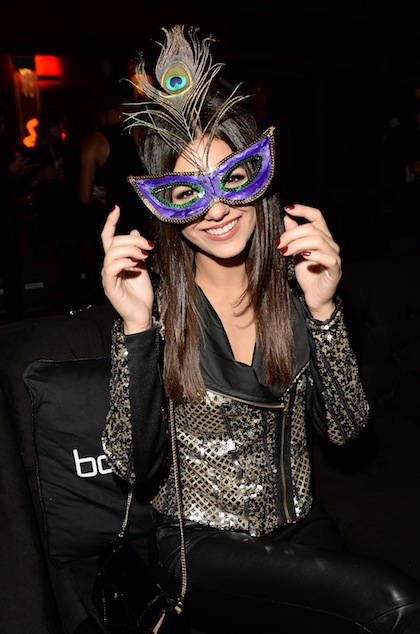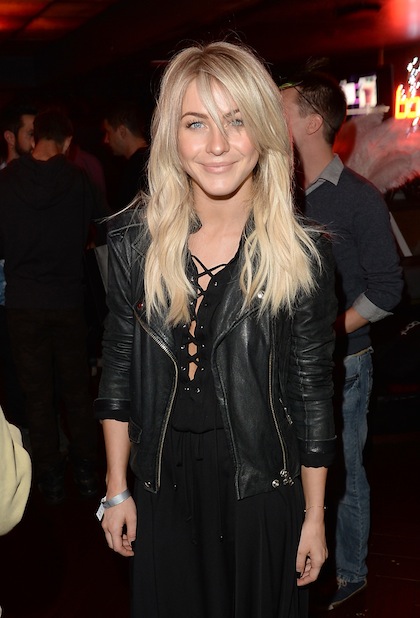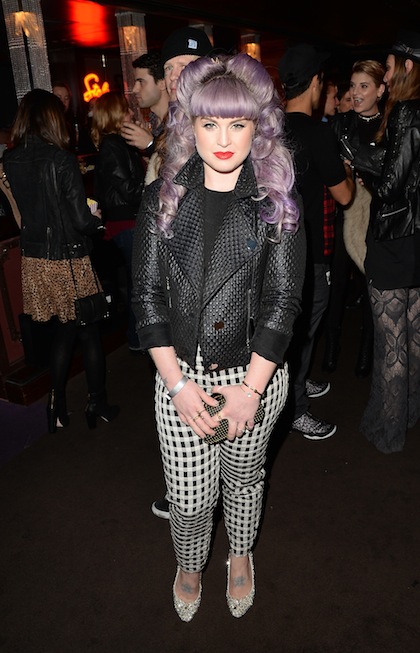 As for the woman of the moment herself, Beyoncé put on one spectacular show, complete with flashing lights, flames, and multiple costume changes. She has truly taken her status as "Queen" to heart, and ensured that we all worship her. She performed on two different stages, literally flying between the two, had every single one of us shaking our booties, and sweetly dedicated "Halo" toPaul Walker. Always the class act, Beyoncé truly proved why she is our Queen.
(Photos via Getty Images/BooHoo.com)
- Sarah Osman, YH Staff