Breaking Down the 2017 Emmy Award Nominations!
Written by Katie Marzullo. Published: July 13 2017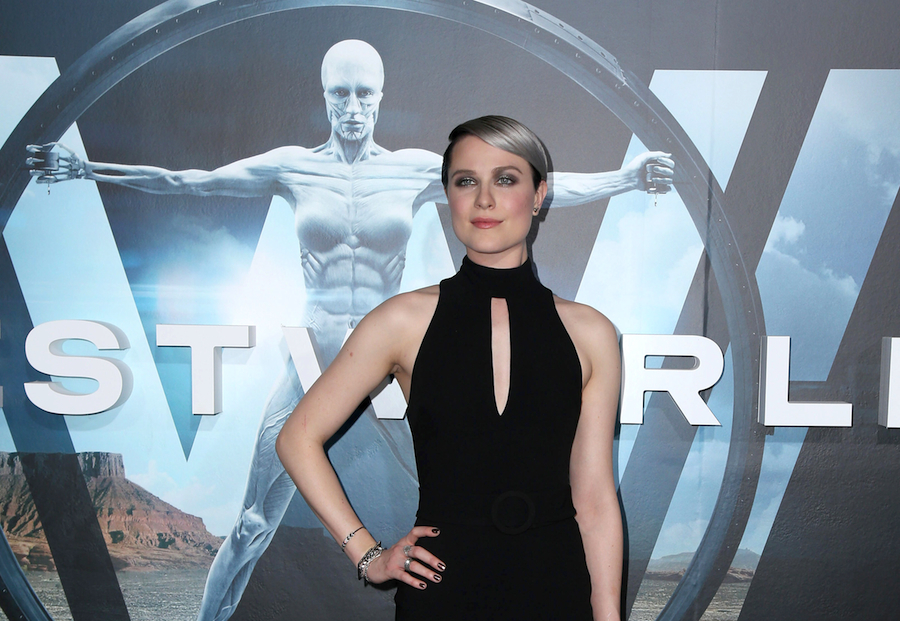 With perennial nomination hogs like "Game of Thrones" not in the running this year (due to its unusually late season starter), a whole slew of slots have opened up for new and deserving talent to be recognized at this year's Emmy Awards!
The nominees were announced bright and early this morning and feature an array of exciting participants. Let's break it down, shall we?
- Even with GoT absent from the ballots this year, HBO still managed to be the leader of the pack. Rookie sci-fi drama "Westworld" earned 22 nominations, while the network as a whole raked in an incredible 110 nods! While that may seem like cable television still has a foothold on the industry, don't be mislead – Netflix is right on their tail with 91 total nominations.
- Speaking of Netflix, they indeed came out swinging this year thanks to mega-hit "Stranger Things" as well as perpetual faves like "Orange Is The New Black", "The Unbreakable Kimmy Schmidt", "The Crown", and "House of Cards", all of which (except for OITNB) received nominations in the top Series categories. Meanwhile, acting kudos were handed out to Kevin Spacey and Robin Wright (as usual), as well as Claire Foy,Ellie Kemper,Tituss Burgess, David Harbour,Millie Bobby Brown,John Lithgow, Michael Kelly,Uzo Aduba,Laverne Cox, and, yes, even Barb herself,Shannon Purser. Aziz Ansari andAngela Bassett were also nominated for "Master of None", both Jane Fonda and Lily Tomlin were nominated for "Grace and Frankie" (righting the wrong from last year), and Ben Mendelsohn was nominated for the final season of "Bloodline", even though he barely appeared in it. "The Keepers", considered by many to be the streaming network's follow-up to "Making a Murderder", received a nomination for Best Documentary Series. Still no sugar for "Sense8" though...
- And speaking of streaming services, Hulu was finally invited to the table thanks to their mega-hit original series, "The Handmaid's Tale", which garnered nods for Best Drama Series, Lead Actress in a Drama Series (Elisabeth Moss), two for Supporting Actress in a Drama Series (Samira Wiley andAnn Dowd), and Guest Actress in a Drama Series (Alexis Bledel).
- Worth noting that Ann Dowd actually got nominated twice this year; in addition to "The Handmaid's Tale", she also earned herself a nod in the Guest Actress in a Drama Series category for "The Leftovers". I have not seen "The Leftovers", but I did see "The Handmaid's Tale", and if she was even half as compelling in the HBO drama as she was as Aunt Lydia, then it is more than deserved!
- While the 22 nominations for "Westworld" is impressive, it's perhaps even more impressive that it was not the only show with this many noms! It's actually tied with none other than "Saturday Night Live" for most nominations this year! Yes, a show that has been on the air for over 40 years proves it still packs a punch with one of its most successful seasons ever. Nominees include Alec Baldwin (no surprise there), last year's winnerKate McKinnon, Vanessa Bayer,Melissa McCarthy, and "David S. Pumpkins" himself, Tom Hanks. ANY QUESTIONS??
- As expected "Feud", Ryan Murphy's newest anthology series which focused on the rivalry between Golden Age movie starsJoan Crawford and Bette Davis, found its way onto the ballot, earning nods for Best Limited Series and nominations each for lead actresses Jessica Lange and Susan Sarandon. Could life soon imitate art? Well, they'll have to muscle that Emmy away from Felicity Huffman, Reese Witherspoon, Nicole Kidman, andCarrie Coon first… Alfred Molina andStanley Tucci also received nominations for their respective roles as director Robert Aldrich and studio mogul Jack Warner. Oh, and speaking of Ryan Murphy, the latest installment of his other anthology series "American Horror Story", entitled "Roanoke", was completely shut-out this year.
- NBC's breakout hit "This Is Us" had a good morning too, racking up nods for Best Drama Series, Lead Actor (Sterling K. Brown and Milo Ventimiglia), Supporting Actor (Ron Cephas Jones), Supporting Actress (Chrissy Metz), and Guest Actor (Denis O'Hare, Gerald McRaney, Brian Tyree Henry). What, no love for Justin Hartley??
- The glorious and much-missed Carrie Fisher received a posthumous nomination for her guest appearance in the Amazon comedy series "Catastrophe".
- Despite one of the biggest blunders in awards show history, the 2017 Oscars telecast received a nomination. I guess "good TV" outweighs "efficient TV." Perhaps it should have been nominated in the Best Drama category instead…?
-Leah Remini's compelling and eye-opening docu-series about Scientology received a nomination, in spite of the Church's very close ties with the entertainment industry…
- BothMartha Stewart and Snoop Dogg were recognized for their co-hosting duties on their show "Martha and Snoop's Potluck Dinner Party".
- The Emmys continue to show every other awards show how it's done in terms of diversity. A total of 25 people of color were nominated in acting categories this year, including Anthony Anderson,Donald Glover,Riz Ahmed, Viola Davis, Tracee Ellis Ross,Jeffrey Wright, Michael Kenneth Williams, Leslie Jones, Thandie Newton,Regina King,W. Kamau Bell, Cecily Tyson,BD Wong, Wanda Sykes,Lin-Manuel Miranda, Dave Chappelle, Kim Estes, and many others already mentioned. In addition, three of the five shows nominated for Best Comedy Series feature a lead or lead characters of color ("Atlanta", "Black-ish", "Master of None"). Though I'm still over here waiting for "Fresh Off The Boat" to show up on an Emmy ballot...
This year's Emmy Awards promise to be the most exciting and unpredictable yet! Be sure to tune in to CBS on September 17 to see what happens!
Full list of nominees here.
(Image via Nicky Nelson/WENN)
- Katie Marzullo, YH Staff Editor