Breaking Down 4 Outstanding Performances from NBC's "The Wiz Live!"
Written by Brittany Taormina. Published: December 04 2015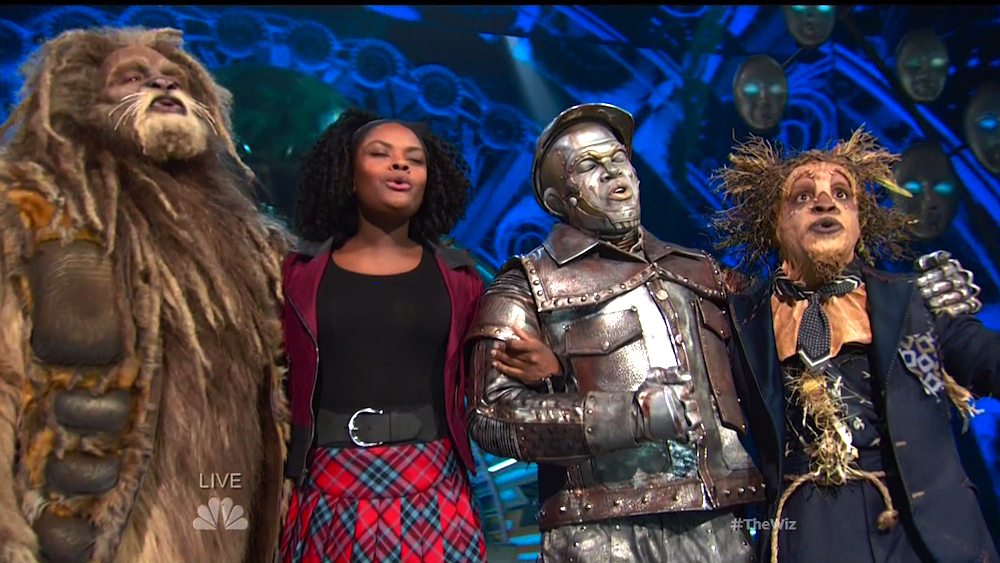 We sincerely hope that you tuned in to watch "The Wiz Live!" last night on NBC. It was everything you could have hoped for, an incredible modern-day update of the classic 1978 Motown-inspired take onThe Wizard of Oz with a cast you won't soon forget. Breakout star Shanice Williams nailed it -- She was absolute perfection in a role originated by the legendaryDiana Ross. Those are quite some ruby slippers to fill! But we need to take a minute to appreciate her supporting cast too: Elijah Kelley, Uzo Aduba, Queen Latifah, David Alan Grier, Common, Amber Riley, Ne-Yo, Mary J. Blige, and Stephanie Mills... It just doesn't get any better than that. All the performances were great, but here are 4 we that we will be talking about for years to come!
1. Shanice Williams... A Star Is Born!
What a great leading lady. We are expecting big things from this girl; her acting career is guaranteed to explode after her performance as Dorothy. Kristen Chenowethwas right: "A star is born." Check out her performance of "Home", as well as her visit to the YH Studio where we had the pleasure of chatting with her about this breakout role of a lifetime!
2. Queen of SASS, Addapearle
Amber Riley was a definite stand-out tonight! The former "Glee" star had me laughing every time she would arrive through a cloud of smoke and the swat it away -- classic. And of course, as we all know, her singing is out of this world. Not to mention her entire wardrobe was untouchable greatness. #AllHailRiley
3. The Wiz!
Queen Latifah is DEFINITLEY a queen all day, everyday! Was I the only one wondering where I could get that sparkly green jacket? She is always so empowering in every role she plays, commanding your attention effortlessly. Check out her performance!
4. Who said scarecrows have to be scary?
It has to be pretty intimidating to try and take over a role made famous by none other than Michael Jackson, but Elijah Kelley did not disappoint! Did you see him getting jiggy? Scarecrow knows how to shake it. He can play such a diverse range of characters, and we were so giddy over his kind soul and dancing skills. #ScarecrowHasABrain
The Wiz Live is without a doubt NBC's best live musical broadcast so far. From the production value to the incredible cast, this was a certifiable hit that is able to stand on its own right next to the original. Bravo and congrats to all involved!
Don't forget to buy the soundtrack on iTunes on December 11!
And just for fun, if you've never seen the original movie, then check out this clip of the "Ease on Down the Road" number to get an idea!
(Photo via WENN)
- Brittany Taormina, YH Contributing Writer; additional reporting by Katie Marzullo, YH Staff Editor