BLACKPINK's Rosé Shows Off Her Growth as an Artist with 2-Track Solo EP 'R'!
03-16-2021 by Madison Murray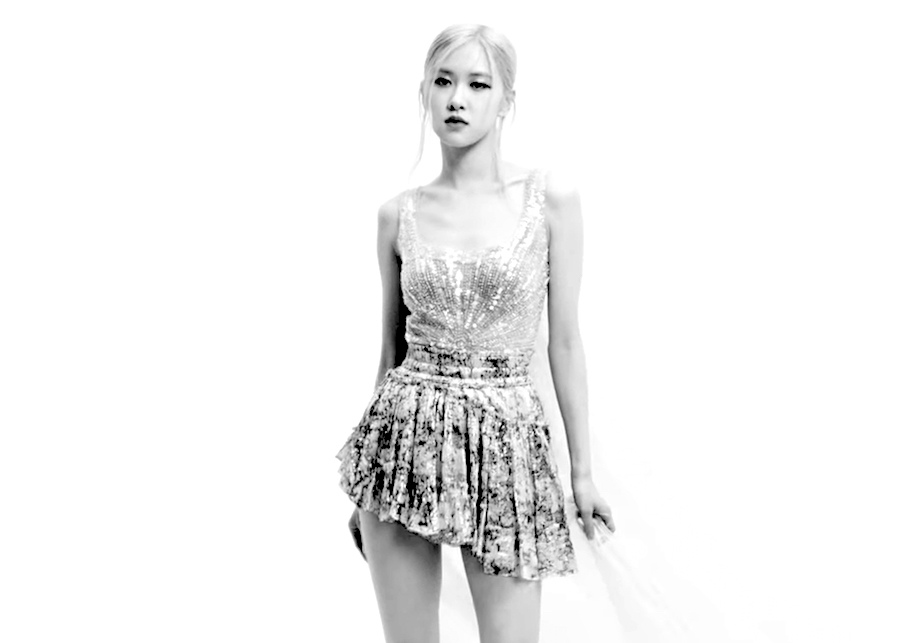 ( © BLACKPINK/YouTube)  
BLACKPINK fans have been eagerly awaiting Rosé's solo music for years, and they finally got to hear it last week! On March 12, Rosé released R, her first single album (the K-pop equivalent of an EP) that features two songs, "On the Ground" and "Gone".
"On the Ground" is an empowering anthem about Rosé's experience in the spotlight and how she learned her true inner strength. The synthpop-tinged track came out alongside a music video that contrasts scenes like a mansion and an empty street to illustrate her growth. One touching scene even shows a young Rosé playing the piano while current Rosé watches from above!
Fans got to hear a preview of the soft rock ballad "Gone" during BLACKPINK's virtual concert, "The Show", back in January. It's a heartfelt break-up song about someone who still has feelings for their ex who moved on. We hope to see an official music video for it soon!
Rosé performed both songs on the Korean music show "Inkigayo" this weekend, marking her first TV performance without her BLACKPINK bandmates. "On the Ground" got a flashy performance with fun choreography, while "Gone" featured Rosé singing alone in a cage of neon lights, letting the lyrics be the main focus. 
R makes Rosé the second member of BLACKPINK to release solo work, after Jennie dropped her aptly-named single "SOLO" in 2018. Fans expect their bandmates Lisa and Jisoo to put out their own songs too, so keep an eye out for news!
What do you think of Rosé's solo work?