Beyoncé and the Modern Feminists
Written by Raffy Ermac. Published: February 07 2014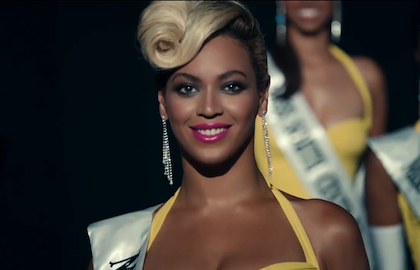 Unless you've been living under a rock as of recently, you've probably heard of and, hopefully, read the excerpt of Beyoncé'sessay on gender equality that appeared on The Shriver Report. While we do applaud the Queen B and her views on feminism, acknowledging that, yes, we as a society have a long way to go before men and women can truly be equal (especially in the workforce), she is hardly the only star who embraces the same opinions as the "Drunk In Love" singer! Who are some other powerful, strong, and independent female celebs that are just, quite simply, kick ass and know it?
While many are quick to give the word "feminism" the cold shoulder, often giving the idea that women deserve equal social rights a negative connotation, there are plenty of stars who, although not ready to call themselves "feminists", are still strong females and good role models for a younger generation wanting and fighting for fairness.
Madonna, although not one to quickly label herself as a feminist, is one of, if not the, first person people think of when it comes to strength and independence in the music industry. One of the first pop stars (male or female) to truly have a real control and say over their career, image, and their craft, Madge is a prime example of a modern female, even if she loves to stir the pot and doesn't like to label herself a true feminist by any means.
Lena Dunham, writer, creator, and star of HBO's hugely successful series "Girls", has gone on the record as saying she is a feminist, and uses her show as a way to show that feminism isn't exclusive, but a concept that helps to promote equality in real life.
Ellen Page is another star in the younger generation of Hollywood that is proud to use the word feminist to describe herself, without the shame of it, having said: "… I don't know why people are so reluctant to say they're feminists. Maybe some women just don't care. But how could it be any more obvious that we still live in a patriarchal world when feminism is a bad word?" You go, Ellen!
Amy Poehler, still unlike most in the industry, is another actress who loves to spread and support her beliefs in feminism and uses her celebrity to create the initiative Smart Girls at the Party, a cool website which is described as "a rapidly expanding online network and community movement." "Our aim is to help young women and the young at heart with the process of cultivating their authentic selves. We change the world by being ourselves, and being ourselves is a lifelong quest. Smart Girls hopes to provide some fun reference materials along the way." We loved Amy before, but now, our affection for the "Parks & Recreation" star is definitely affirmed through her good works! Be sure to check out Amy's Smart Girls at the Party!
We'd love to see an expansion of this list, especially since equality for all genders is something worth striving for everyone, and if Beyoncé's article gets more people (especially celebs) to get the ball rolling in the feminist movement, then so be it!
(Photo via WENN)
- Raffy Ermac, YH Staff