Backstreet Boys Cement Their Legacy on Hollywood Walk of Fame!
Written by Nicole Paradise. Published: April 24 2013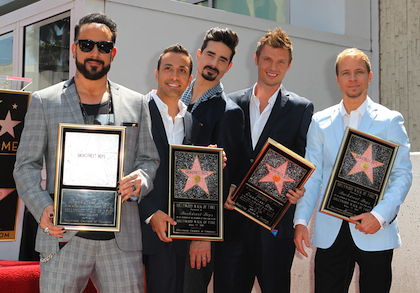 Backstreet's back all right… and proud of their new star on the Hollywood Walk of Fame! This week, the Backstreet Boys marked their 20th anniversary and their upcoming world tour by getting their very own star on the Hollywood Walk of Fame.
"Backstreet is Back ... and we aren't going anywhere," Nick Carter, 33, told fans as all five members of the '90s band gathered with family and friends to unveil their star.
The plaque is located near the Live Nation building in the 7000 block of Hollywood Boulevard, which is also near Boyz II Men's star. The group has the highest record sales of any boy band of all time, shifting 130 million records worldwide since first forming in 1993. With all their hard work and dedication, this star was definitely well-earned!
"What an honor it is," said Kevin Richardson, 40, holding back tears. "What a beautiful day. What another beautiful way to celebrate 20 years together."
Backstreet Boys are also due to release a new album this summer, and a music documentary in 2014, which is being directed by Katy Perry's Part of Me 3D co-producer Stephen Kijak.
Check out more photo highlights from the event below!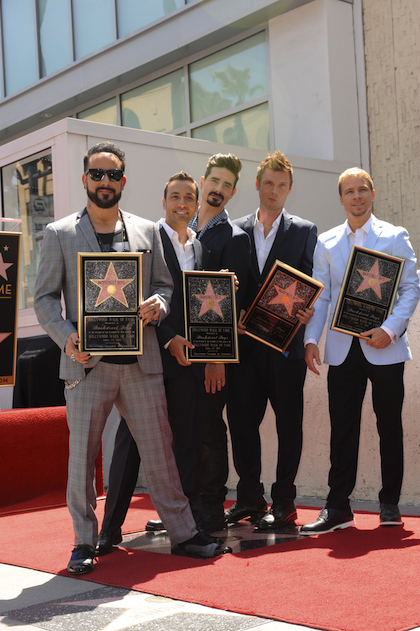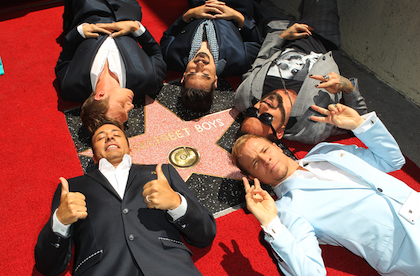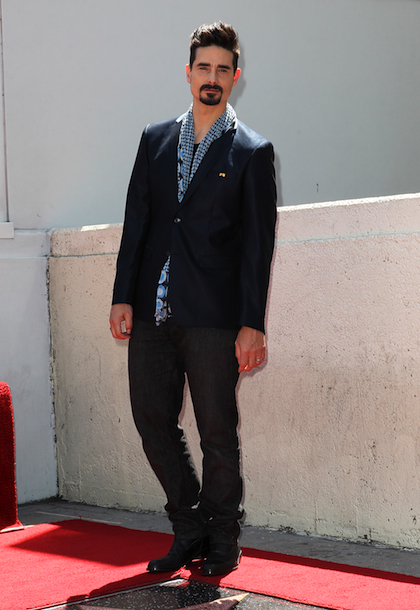 Check out BSBHowie D serenading us at the YH Studio:
(Photos via WENN)
- Nicole Paradise, YH Staff