Award Season Officially Kicks Off with Critics' Choice Winners & Golden Globe Nominees!
Written by Katie Marzullo. Published: December 12 2016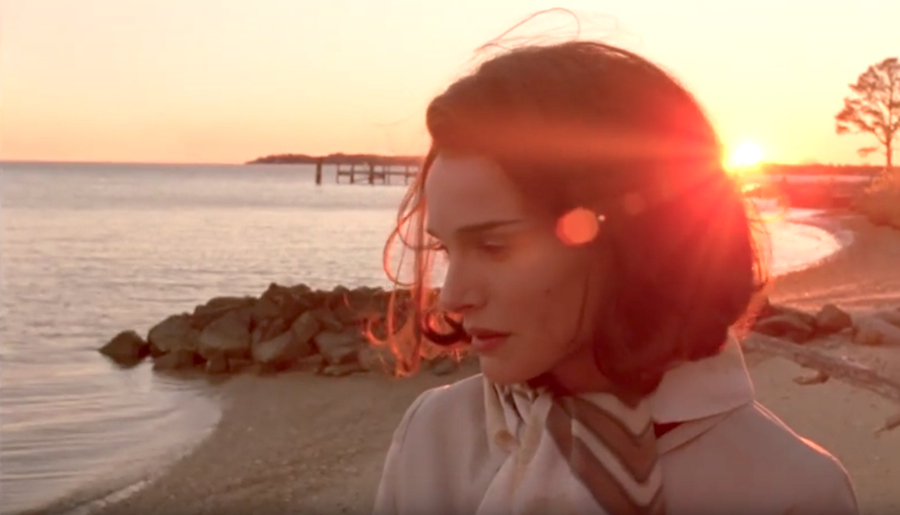 Do you hear what I hear? No, those aren't silver OR sleigh bells -- that's the sound of thousands of film and television awards getting all polished up and ready to be delivered into the hands of good little Hollywood boys and girls! Holiday Season is currently in direct competition with Award Season, folks!
In the past few days, the races have gotten underway with the Critics Choice Award winners being announced and the Golden Globe nominees being released this morning. And, with those two events, we're starting to get our first look at how this year's race toward the Oscars is shaping up!
For the most part, the films getting the most recognition as of right now are ones that haven't gotten a whole lot of press. La La Land, which was a hit on the festival circuit in the latter half of 2016 and just won Best Picture at the CCAs in addition to being nominated at the GGs for Best Motion Picture Comedy or Musical, has only just now started heavy promotion for its release this week (the same week as the new Star Wars film, oops!).
Other films in Globes contention (which also received recognition at the CCAs) include Manchester By The Sea, Moonlight, Hacksaw Ridge, and Lion, all films that are (obviously) critically acclaimed but have been largely under the radar for the average movie-goer. In fact, the only immediately recognizable name in the pool of Globe-nominated films is… Deadpool. Which also won the CCA for Best Comedy.
The same trend follows the acting categories, where even though the talent is well-known, the projects for which they are nominated have received little mainstream attention (Loving,Fences, Captain Fantastic, Miss Sloane,Elle, Florence Foster Jenkins, 20th Century Women, etc). Natalie Portman's harrowing portrayal as First Lady Jacqueline Kennedy inJackie earned her the CCA for Best Actress and a nomination at the Globes as well, and indeed, judging by the trailer alone, this could be the year she brings home a companion for her Black Swan Oscar.Moonlight's Mahershala Ali (who most people recognize as Remy Danton from "House of Cards") is another double-recipient, having won the CCA for Supporting Actor and having been nominated for a Globe, as is Best Supporting Actress winner at the CCAs and Globe nominee Viola Davis(Fences). (P.S. Shout-out to the three African-American actresses nominated in this same category – Davis is joined byOctavia Spencer andNaomie Harris.) Meanwhile, Ben's little bro Casey Affleck has positioned himself as a frontrunner in the Outstanding Lead Actor category thanks to his CCA win forManchester By The Sea.
And a big congrats to our girl Hailee Steinfeld, who nabbed herself a Lead Actress in a Musical or Comedy nomination for her role in Edge of Seventeen! We couldn't be prouder!
As for the Television categories, things are a little more familiar. HBO's new powerhouse drama "Westworld" is certainly making a good showing, having earned both Evan Rachel Wood and Thandie Newton CCAs and Golden Globe nominations. The show itself was edged out for Best Drama by HBO's other flagship property, "Game of Thrones", and will be competing against it again at the Globes. "GoT" only received one other nomination this year, however (Lena Headey for Supporting Actress) and actually lost the Best Drama Globe last year to "Mr. Robot", which wasn't even nominated this year. But with "Stranger Things", "This Is Us", and "The Crown" making their own debuts in this category along with "Westworld" this year, it will be interesting to see if the Hollywood Foreign Press Association decides to hand the award to a rookie or fall back on the safe (though not necessarily better or more deserved) choice…
Meanwhile, FX's "The People vs O.J. Simpson" is clearly not finished with its award show dominance, picking up 4 CCAs and 5 Golden Globe nominations. Another newbie series, "Atlanta", has potential to shake up the Comedy categories as well, having earned Donald Glover a CCA for Best Actor in a Comedy Series and a Globe nomination in addition to the show's nod for Best Comedy Series. And the Best Actress in a Comedy Series category is shaping up to be quite another interesting one, populated by new and diverse names from new(er) and diverse shows like last year's winner Rachel Bloom ("Crazy Ex-Girlfriend"), Sarah Jessica Parker ("Divorce"), Tracee Ellis Ross("Black-ish"), Issa Rae ("Insecure"), previous winner Gina Rodriguez ("Jane the Virgin"), and, of course, Emmy darling Julia Louis-Dreyfus ("Veep"). CCA (and Emmy) winner Kate McKinnon ("Saturday Night Live") was not nominated for a Globe.
Surprisingly absent from this year's line-up is "House of Cards", which seems to get obligatory nominations every year just out of courtesy but wound up with a goose egg this year. Also kind of surprising not to see Jeffrey Dean Morganmaking in a appearance in the Guest Actor category, but then again, "The Walking Dead" hasn't exactly been on the HFPA's radar. Also no love for Tom Hanks in Sully orMartin Scorsese's passion projectSilence. One would think either one of those would get nominated just out of politeness.
The full list of Golden Globes nominees can be found here. Tune in to NBC on January 8, 2017, to see who walks away a winner!
(Image via 20th Century Fox/YouTube)
- Katie Marzullo, YH Staff Editor