ARTISTS TO WATCH: VanJess
02-20-2021 by Amanda Almonord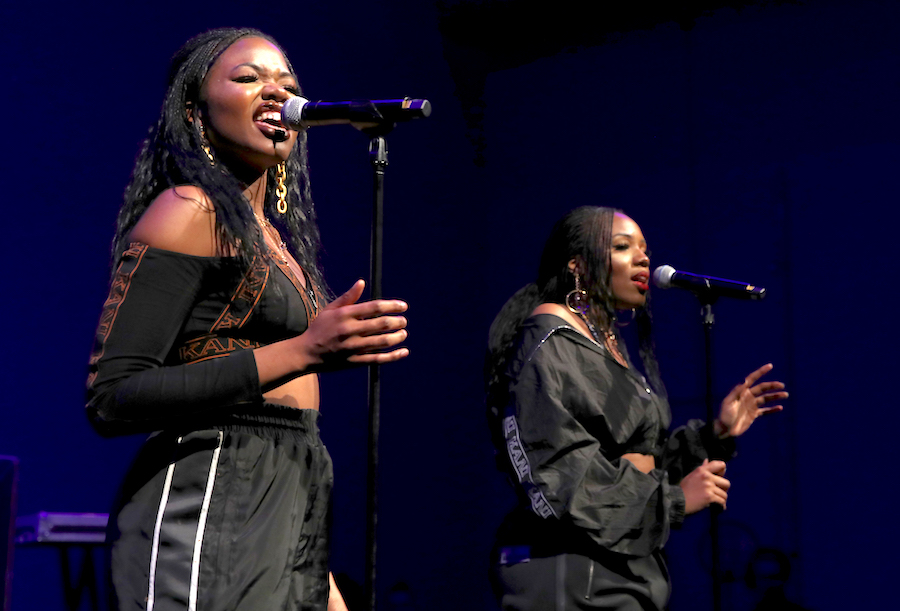 ( © Randy Shropshire/Getty Images for BET Networks)  
IfChloe x Halle have taught us anything, it's that sister duo groups are amazing, and there aren't enough of them. Thankfully, VanJess is here to fill that void.  

VanJess, short for Ivana and Jessica Nwokike, is a Nigerian American sister duo that grew up in Nigeria and California. Their 2011 viral YouTube mashup ofDrake's "Headlines" and Frank Ocean's "Thinkin Bout You" pushed them into the public eye, and they've been making music ever since.  
VanJess is known for their sultry '90s-inspired R&B tracks and blended voices. They balance each other well, and you can hear this dynamic in their single "Come Over". Ivana's deep vocals underline the track while Jessica carries the melody over the funky beat. The music video is just as impressive. As the song plays over a '70s-inspired backdrop, the sisters dance in a disco ball-lit room, sporting beautiful afro puffs and bell-bottom pants. It's definitely a vibe worth getting used to.
What's more incredible is that they've woven their Nigerian heritage throughout the video with help from their stylists, Ugo Mozieand Daver Campbell. VanJess told Buzzfeed News that they didn't want to simply perform their heritage but genuinely represent it. "We want to let people know us like never before — showcasing that we're Nigerian-American, showcasing that we're brown skin girls with natural hair, and we embrace it," they said. #BlackGirlMagic for the win!
"Come Over" is the first song on Homegrown, VanJess's second project since their 2018 full-length album Silk Canvas. For VanJess, Homegrown is their career coming full circle. They started out making music at home and did the same with this EP. Despite having less access to studios, they've been able to collaborate with KAYTRANADA and Phony Ppl. 
If anything,Homegrown proves that VanJess is the moment and we have no choice but to stan!