ARTIST TO WATCH: Sofia Reyes
Written by Diego Pineda. Published: March 19 2018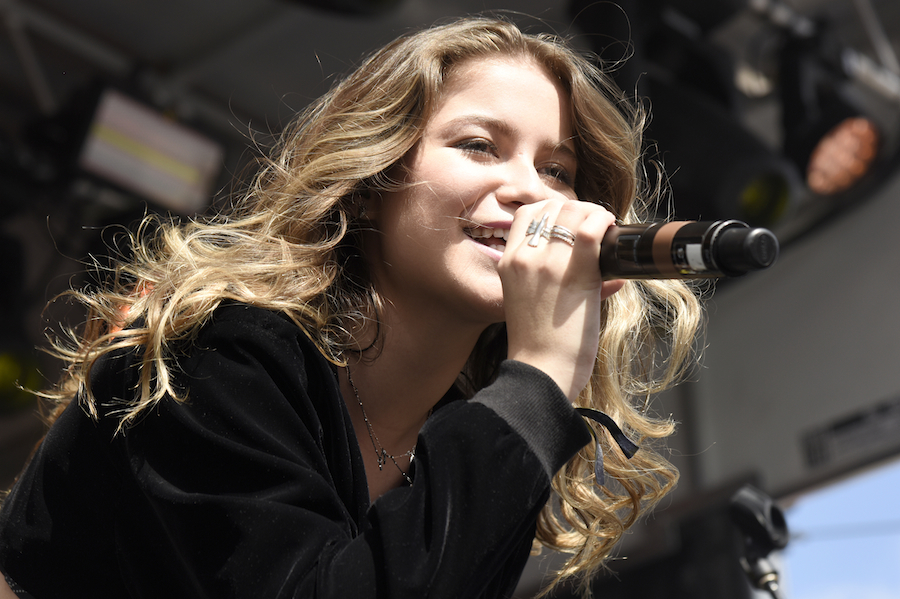 Born and raised in Mexico, singer, actress, and songwriter Sofia Reyes moved to Los Angeles at the age of 17 to chase her dreams. Today, she has over 1.1 million monthly listeners on Spotify!
She began to gain fame through her covers on YouTube, like her amazing rendition of Miley Cyrus's "Wrecking Ball":
Her soft and tender covers were soon noticed by Latin Pop star Prince Royce, who signed her to D'Leon imprint under Warner Music Latina. From there, she began to rise as one of the revelations in Latin Pop music. Unlike other Latina lead females, Sofia brings a new style to Latin Pop by mixing English and Spanish in the lyrics.
She does this in most of her songs like "Muevelo":
In her music, Sofia blends pop, reggaeton, R&B, and even ballads. Her debut album Louder! came out last year and proved to be a success. Her songs have catchy lyrics and her videos are entertaining as well.
Her Spanish version of "Nobody But Me" featuring Prince Royce, "Solo Yo",  led her to make history by being the first solo female artist to hit the #1 spot on the Latin Pop Songs Billboard chart in five years. The last Latina to be on top of that list wasJennifer Lopez!
Sofia's rise in the charts and fame led her to receive multiple awards and nominations around the world, including a nomination for Best Latin New Artist in the 2017 iHeartRadio Music Awards and for Best New Artist in the 2017 Latin Grammys.
With hits like "Despacito", we know that crossover hits like Sofia's will get her more global fame. She just released an upbeat song "1, 2, 3" with Jason Derulo and De La Ghetto.
This energetic song will for sure send her to the top of the charts! Sofia's unique style shows that music is a universal language that transcends nationalities. Her approach to music and career so far are paving the path for the new wave of Latin crossover artists as well as females in the Latin music industry.
(Image via Tim Mosenfelder/Getty Images)
- Diego Luna, YH Contributing Writer