ARTIST TO WATCH: Soccer Mommy
08-03-2022 by Abigail Hayes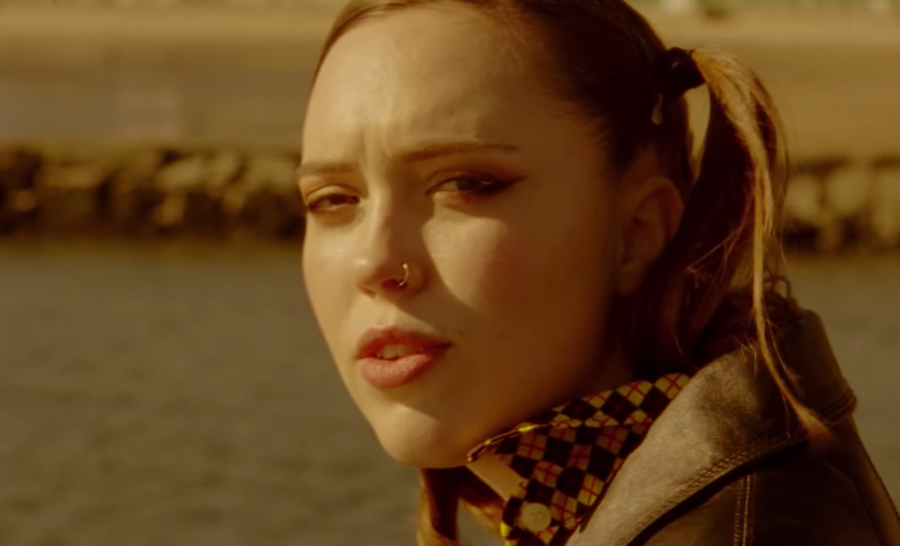 (Soccer Mommy/YouTube)
Indie artist Soccer Mommy broke into the music industry right before she was to about to attend her freshman year at New York University. In 2015, she recorded a few demos at her home in Nashville, and then later posted them to the social media site Bandcamp. During her first year at NYU, she played her first show in Brooklyn, which resulted in her signing a deal with record label named Fat Possum. After only two years at New York University, she dropped out to pursue her dream of making music and hasn't looked back. 
Her first full-length album was originally released in 2016 by Orchid Tapes; meanwhile, the second half was released in 2017 by Possum Records. It wasn't until March 2018 when Soccer Mommy -- born Sophie Allison -- was finally able to release her full-length album titled Clean. She received praise from fans because of her complex lyricism. "Your Dog", "Cool", and "Scorpio Rising" were the most popular songs from that album.
The singer has gone on to perform at multiple music festivals and has even gotten the chance to perform beside other incredible artists. Soccer Mommy has had the privilege of being the opening act for Paramore, Kacey Musgraves, Foster the People, and Vampire Weekend. She's also worked with Phoebe Bridgers, Slowdive, Frankie Cosmos, and Mitski. 
In 2020, Soccer Mommy released her sophomore album titled Color Theory. This album uses colors and imagery to signify emotions, and this can be heard in many of her songs, such as "bloodstream" and "yellow is the color of her eyes". Soccer Mommy described to NPR that she just wants to remain vague when writing. "It's not about telling my complete story; it's just capturing an emotion and often that is in strange details." Allison goes on to tell the backstory behind her song "yellow is the color of her eyes", which is about her mom being diagnosed with cancer. Soccer Mommy expressed her feelings about her mother dying in the song by singing,"feel the cold as they put out my sun..."
Since the release of Color Theory, she's gone on her own tour, performed at presidential rallies, and has even put a new record! In March 2022, she made the announcement that her new album titled Sometimes, Forever would be released on June 24, 2022. Prior to this announcement, she released a few singles: "Shotgun", "Unholy Affliction", "Bones", and her most recent "newdemo". Soccer Mommy made her television debut on "The Tonight Show Starring Jimmy Fallon" in April.
Tickets are now available for her North America tour this Fall with her first stop in Indianapolis on October 28. You can also catch her at the GRAMMY Museum in L.A. on August 10, at the Day In Day Out Festival in Seattle on August 12, and in the UK throughout September. Check her website for ticket info and schedule!