ARTIST TO WATCH: Sabrina Claudio
Written by Diego Pineda. Published: March 12 2018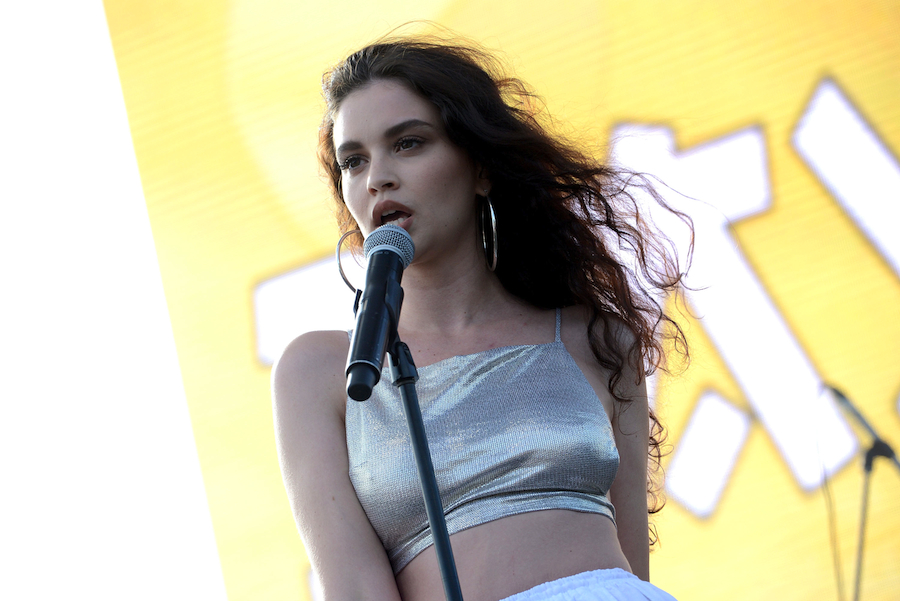 From posting YouTube covers to being at the #1 spot of iTunes's R&B artists, Sabrina Claudio's career is catching fire.
She began uploading her covers at the age of 14, first on YouTube and then on Twitter, where she began to gain more of a fanbase.  Some of her earliest covers included Beyoncé's "Heaven":
This 21-year-old singer and songwriter independently released her debut EP Confidently Lost on Soundcloud, receiving wide approval from critics and fans. A year later, in 2017, she dropped the EP on Spotify and Apple Music. Songs like "Belong to You" peaked at #2 on the Billboard Twitter Emerging Artists chart.
Sabrina's debut album, About Time, also released later in 2017, helped her climb the Billboard charts once more, placing #8 on Billboard's Top 15 R&B albums of 2017. Shortly after these releases, Apple Music named her their Up Next Artist, which is meant to promote up-and-coming artists in the industry.
Growing up in Miami and being half-Cuban and half-Puerto Rican, Sabrina uses her heritage as influences to her music. The vulnerability she portrays in her art is something we don't often see from an R&B artist. Her strong vocals are full of soul, the type of music you would listen to relax and also get in your feels.
The versatile style of her voice fits into different parts of R&B. Her influences are Mariah Carey, Destiny's Child, Usher, among others, as well as jazz and Bossa Nova.
Sabrina also recently got some big-screen cred, with her song "Cross Your Mind" featured in the Fifty Shades Freed soundtrack, in both English and Spanish!
Sabrina's songs vary from themes of romance, loneliness, and liberation. We cannot wait to see what the rest of 2018 has in store for Sabrina!
(Image via Scott Dudelson/Getty Images)
- Diego Pineda, YH Contributing Writer