ARTIST TO WATCH: Paul Rey
Written by Stacy Rickard. Published: September 28 2015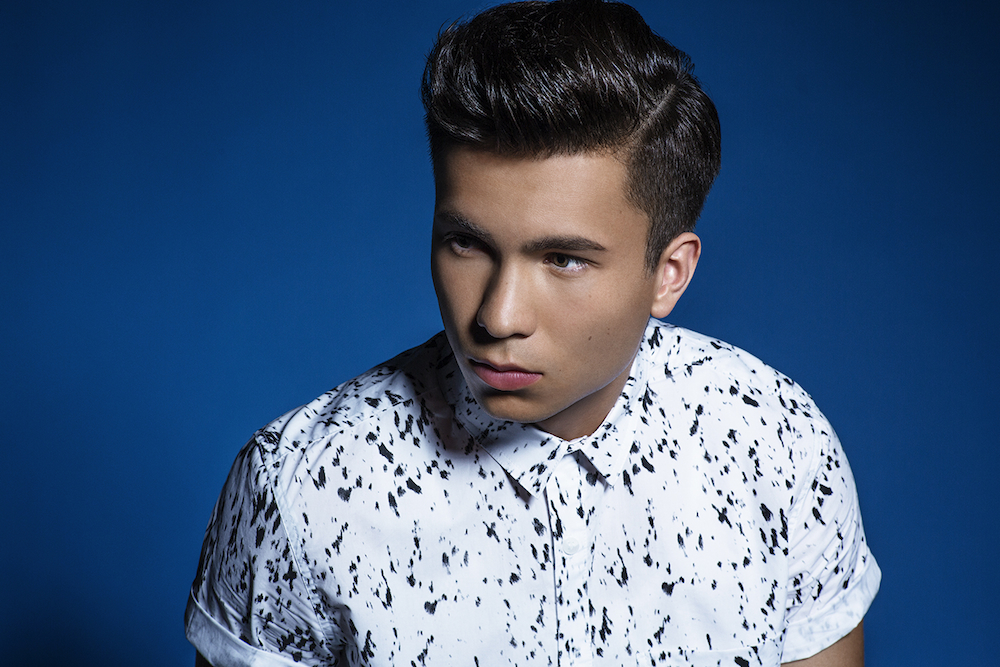 Rapper and singer Paul Rey is an up-and-coming artist who describes his music as "modern world pop." Growing up playing musical instruments like piano, guitar, and drums, the 23-year-old Swedish artist always knew he wanted to be in the music industry. And when none other than the legendary Quincy Jones is your mentor… well, you're kind of already destined for greatness!
In August, Paul released his first EP after signing with Epic Records, entitled Good As Hell, which, after some thought, he describes to YH in one word: "positivity." Paul is now gearing up for a big year by promoting his EP, doing various interviews, and performing all over the world. It also doesn't hurt that he is label-mates with household names like Meghan Trainor andFifth Harmony.
Paul's nabbed a nomination for "Freshman Video of the Week" on mtvU for the music video of his title track, "Good As Hell" -- check it out below!
Paul tells us his favorite part of filming had to be interacting with the various characters of the video, and just being in Brooklyn (he'd never been there!). The track is uplifting, upbeat, positive, and definitely shows Paul's world-pop vibe he wants to be known for.
Inspired by the likes of The Beatles and Bob Marley, Paul's dream gig would be to one day work with the great Paul McCartney. We think he could be well on his way to achieving that dream, as he's already gotten to work with big-name artists like Big Sean, whom he opened for in his hometown in Sweden a few years ago.
Signed with Epic Records and with Quincy Jones in your corner, Paul is ready for 2015 to be "good as hell" indeed! We're rooting for ya, Paul!
If you want to keep up with Paul Rey, you can follow him on Twitter, Facebook, Instagram, and his YouTube page!
(Photo courtesy Epic Records)
- Stacy Rickard, YH Contributing Writer