Many Exciting Female Voices Represented in Amazon's Slate of New Pilots!
Written by Greg McIver. Published: September 28 2015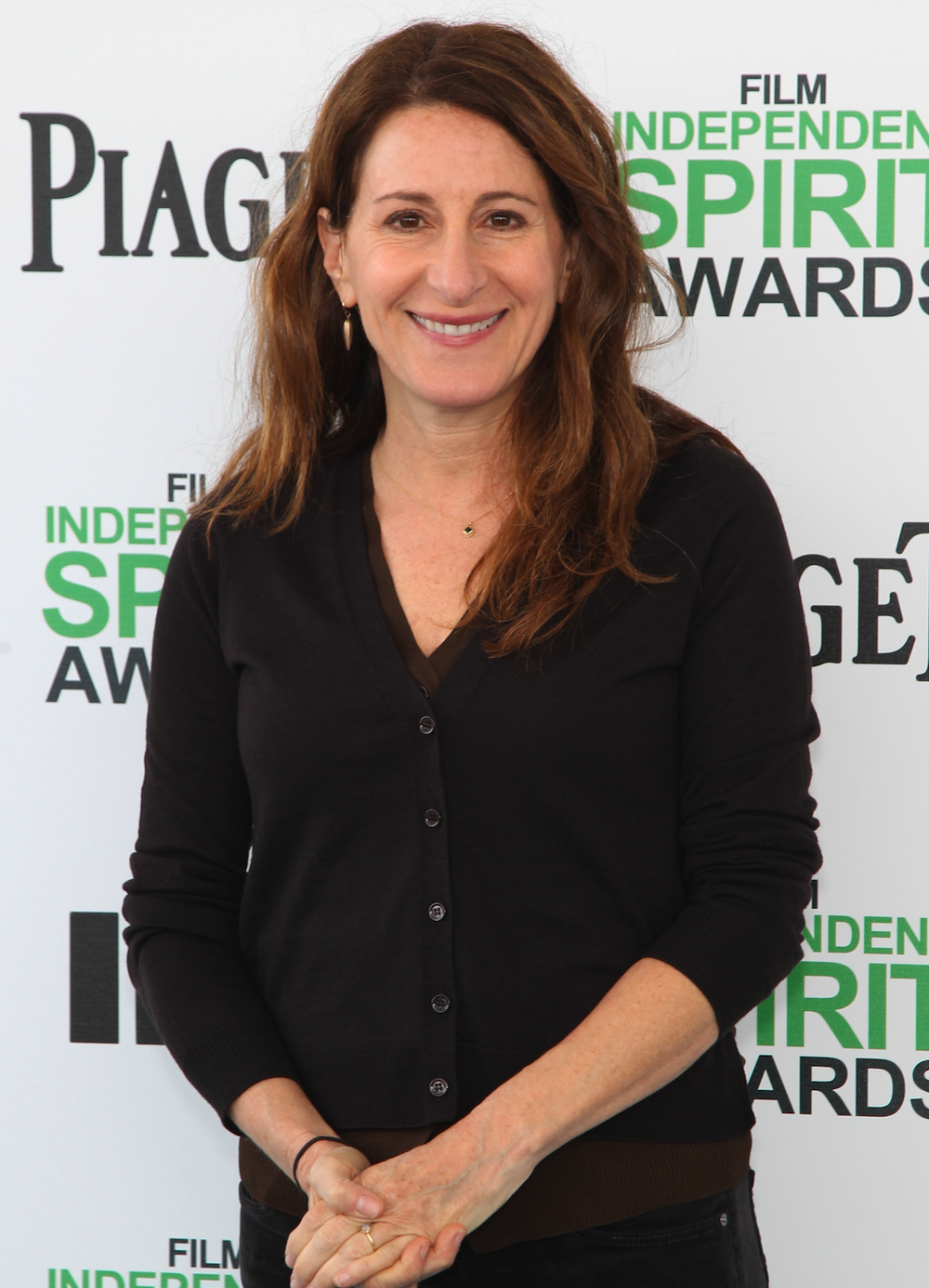 The World of Television is a vast and plentiful land indeed. The rolling hills and massive plains covered in rich series (but delicate as they can be cancelled at a mere drop of the hat despite their splendorcoughcoughHannibal) and impressive films (RKO 281 is still a thing of beauty and one that stands firmly in the center of HBO's immense garden) that were destined to spread their seeds of memorability in this particular land and not in Movie Theatre Land, which is just two counties over if you take the freeway.
We could spend years touring this land and never get to the bottom of the great wonders and misshapen horrors that it has to offer, but for the sake arriving at a point, let us focus our attentions to the small but noticeable jungle that has formed in the World of Television in recent years called Amazon. Amazon is no longer just an online store where you can spend your hard-earned cash on kitchenwares and out-of-print books. No, it has evolved into an entity that offers its own original content in exchange for your hard-earned cash. Joining the ranks of Netflix and Hulu, Amazon has been making progress in the quest to produce quality original programming, and just this past weekend, it's show "Transparent" walked away with a slew of Emmy Awards, including Outstanding Lead Actor in a Comedy Series (Jeffrey Tambor, for his portrayal of Maura Pfefferman) and Outstanding Directing for a Comedy Series for Jill Soloway, who also created the show. On a personal note, I'd like to put out there that, for every boring procedural show or canned laughter-based comedy that takes up precious space on our airwaves, there are shows like "Transparent" or "Hannibal", which offer audiences more fulfilling storytelling experiences than they thought possible. And this should go without saying, but we're not quite there yet, but for every creative male voice out there, there are an equal number of female voices waiting to be heard that would have no difficulty in charting the waters of mainstream. Amazon must realize this, as a good many of their upcoming projects are being written and directed by some amazing female artists.
The first project on Amazon's very long list is a comedy pilot from famed comedian Tig Notaro called "One Mississippi", which will feature Notaro playing a character loosely based on herself that travels back to her hometown of Mississippi to confront her own health issues and the recent passing of her mother. The first epsiode will be written by Notaro and Oscar-winning screenwriter Diablo Cody, who also produces the show alongside Louis C.K. -- that's quite a team! The pilot will be directed by Nicole Holofcener, who directed 2013's Enough Saidstarring 591-time Emmy Award winner Julia Louis-Dreyfus and the late James Gandolfini.
Next up on the docket is "Zelda", a Jazz Age drama centering around socialiteZelda Fitzgerald and her stormy marriage toGreat Gatsby writer F. Scott Fitzgerald. As a fan of this era in our history, I am looking forward to this show quite a bit and cannot wait to see how Christina Ricci does in the role of Zelda. The pilot will be directed by Tim Blake Nelson, who directed the feature film O and was one of the stars of O Bother Where Art Thou?. Dawn Prestwich andNicole Yorkin are the scribes of this new series and are best known for their work as writers on AMC's "The Killing".
Also coming from Amazon is "Good Girls Revolt", a show that takes place in 1969 and examines the feminist revolution of the time by focusing on a group women trying to make it as journalists at News of the Week. The series was created by Dana Calvoand will star Joy Bryant, Anna Camp, and Jim Belushi. Directing duties for this pilot about women bringing injustices in the workplace to light and attempting to hold the responsible parties accountable will fall to Liza Johnson, whose upcoming filmElvis and Nixon is set to hit theaters later this year.
For those of you seeking a little action and adventure in your life but feel that that void can't be filled by anything ever since "Deadwood" left the air, then allow me to direct you towards "Edge".Shane Black, who has brought to us such gems asKiss Kiss Bang Bang and The Last Boy Scout, brings to us an adaptation George G. Gilman's pulp western series (you know, the one that all the kids are talking about) that features a Union Officer-turned-cowboy who roams the western lands of America enacting all sorts of vengeance and justice. The pilot will be written and directed by Black, who will also produce the series and will feature Max Martini as Josiah "Edge" Hedges. 
And finally, we come to "Highston", a pilot being produced by Sacha Baron Cohen and will tell the story of a teenager named Highston Liggett who is surrounded by celebrity friends that only he can see, much to the worry of his parents, played byChris Parnell and Mary Lynn Rajskub, who wish for their son to seek out psychiatric assistance. Highston's uncle, played by Curtis Armstrong, feels the opposite way and encourages the 19-year-old to continue living with his fantasies. Writing duties for this pilot fall to Bob Nelson ofNebraska fame, and the task of directing goes toJonathan Dayton and Valerie Faris, the team behind Little Miss Sunshine.
Personally, I hope that Amazon also comes out with a series about two people living together who don't exactly get along. Doesn't that sound like a hoot? Or what about a series about a husband and wife and all of the wacky arguments they get into? Who wouldn't love that?! Why bother with all of these immensely creative-sounding projects when you can glean seven whole series from one scrip from "Bewitched" alone? But I guess we are destined to brave this new frontier where stories with meaning and artists with an eye for more than just cash and coin will be the norm and the more mundane and mindless fare will begin their slow march to extinction. Well, a person can dream anyways.
(Photo via FayesVision/WENN)
- Greg McIver, YH Contributing Writer