ARTIST TO WATCH: Ozuna
Written by Alexandra Tirado. Published: October 30 2018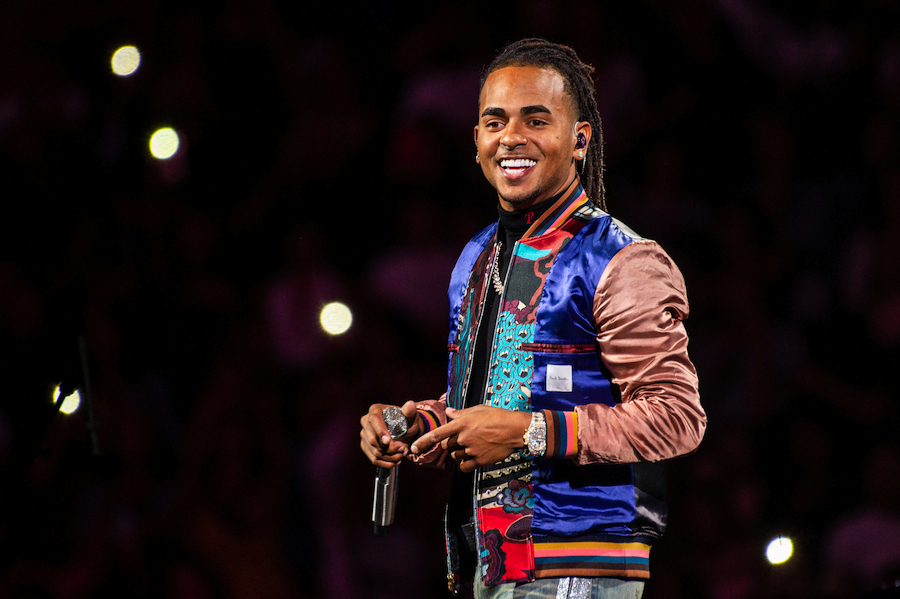 If the nameOzuna doesn't sound familiar, read this and get ahead of the curve, because it will be soon.
Ozuna, or as he calls himself, El Negrito Ojos Claros, has been a regular name on Latin music radio stations for a while. Earlier this month, he held 9 spots in the Latin Billboard 100, including #1 with "Te Bote" featuring Casper Magico, Nio Garcia, Darell, Nicky Jam, and Bad Bunny.
Other hits like "La Ocasión" and "Dile Que Tu Me Quieres" have brought a huge amount of success with Latin audiences. However, that audience is about to expand greatly thanks to Ozuna's new song, "Taki Taki".
This collaboration with Selena Gomez, DJ Snake, and Cardi B came out at the end of September and already garnered more than 24 million views on Youtube in its first week alone. It is not the first time Ozuna has collaborated with Cardi B, as they previously worked together in "La Modelo", which in turn introduced Cardi to Latin audiences. He also shared a spot in Latin Billboard 100 withAkon with their song "Comentale". Ozuna is undeniably doing pretty well for himself, but like many Latin trap artists, Ozuna's life was marked by poverty and death in the years before his success.
Born Juan Carlos Ozuna Rosado, Ozuna grew up in San Juan, Puerto Rico, were he was raised by his grandmother. In the first song of his debut album, Odisea, Ozuna opens up about his upbringing, calling it "happy" even though his father was shot when he was 3 years old, and growing up with little money meant he had to experience violent deaths of his friends due to shootings or gangs as a young adult. In 2010, he moved to New York city where he later signed a contract with Radio Oasis.
Ever since then, he has slowly risen up to fame with his clever lyrics and collaborative nature, which has had him working with many of the great trap producers and artists around. Collaboration is a key element in today's music scene and is one of the bigger advantages Ozuna, like many other reggaeton and trap artists, have on the charts. He has worked with people like Bad Bunny,Farruko, Daddy Yankee, andAnuel AA, with whom he collaborated in his first Latin Billboard 200 song, "La Ocasion", in 2016.
When talking about his collaboration with Ozuna in an Billboardinterview, Akon said that, while he wasn't familiar with Ozuna at first, after some research, he "realized that he was like the Latino version of me. When we met, we connected instantly; it's like we've known each other for years." He is not the only one of his collaborators who has had words of praise for the singer. Cardi B has also talked at length about Ozuna's talent in her Instagram stories and comments.

"I've put a lot of effort and sacrifice, and God saw it, and so now we are here today," Ozuna said to Billboard. One thing is for sure -- he will be here for some time! 
(Image via Steven Ferdman/Getty Images)
- Alexandra Tirado, YH Contributing Writer