ARTIST TO WATCH: Lovelife
Written by Raffy Ermac. Published: October 28 2013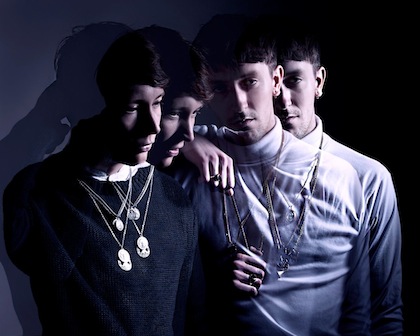 It seems like indie-rock has really exploded the past few years, and often lines are very much blurred when it comes to the indie and mainstream music tastes. Many times, artists and bands that started out indie eventually make it big enough to the point where they are hugely popular, and if any new band is capable of genre-transcending regard, it's a new act called Lovelife.
This band of British natives (because everyone popular seems to be from England nowadays) was formed out of the ashes of a failed rock band calledViva Brother, and although their start was pretty rocky one, with a lot of music critics questioning whether or not Lovelife could really succeed after some members came from other groups and genres, they are surely not a flash-in-the-pan.
Their music and image can be very cryptic, and true to indie-styled rock (yet with a pop appeal), they don't seem to be at all pretentious and generally are very good and very listenable to even the most ardent of pop fans. Some of their contemporaries include The Neighbourhood and The 1975, and if the trend for immerging indie acts continues, then their fate is destined to be similar to that of these aforementioned bands. The future looks good for Lovelife.
"Brave Face", "Love Rush (Suicide)", "She Makes It Look So Easy", "Me After You", and "Your New Beloved" are some of the hits included in their extensive online repertoire of chillingly catchy records, the likes of which include three EPs and a few singles, all available for free on their official website.
 .
For more on Lovelife, and their interesting indie-pop hybrid of hits, check them out on Twitter andYouTube.
Photo via Adam Weatherly/Big Hassle PR.
- Raffy Ermac, YH Staff