ARTIST TO WATCH: Kathryn Dean
Written by Jana Rosenberg. Published: June 24 2015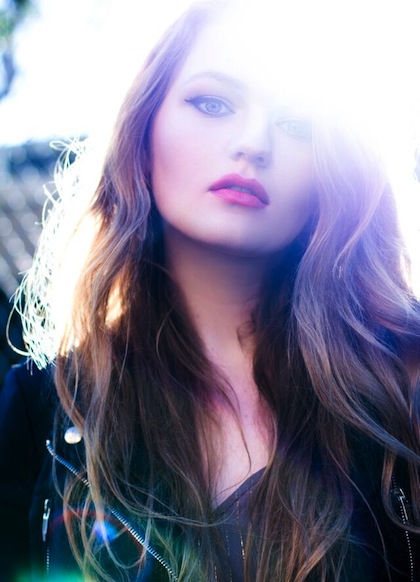 If you haven't already met this talented beauty, allow us to introduce you to Kathryn Dean! She is young, fierce, and extremely talented, to say the least. Her vocals are evocative ofAdele, Amy Whinehouse, andSia with a country twist from time to time, and the thing is… we're actually obsessed! But I mean, with that kind of sound and talent it takes to produce it, how can we not be?
She recently recorded a cover of One Direction's "Night Changes" with Pip, who is best known for competing on Season 2 of "The Voice" under Team Adam [Levine]. As if the 1D hit song wasn't already high enough on the charts, Kathryn and Pip surely took it a couple notches higher after the world was graced with their own beautiful rendition.
However, covering other artists' music is not her only claim to fame by any means. In fact, it's most definitely her own music that has us sitting up and taking notice! Her new single, "Be My Sin", which went to radio just a few weeks ago, is already being played on stations all around the East Coast. Even better? It just broke the Top 40 chart!
Kathryn recently just released her first full-length debut album, Hit The Lights, and by the sound of her songs, she and her voice are destined for stardom.  Her sound is truly one-of-a-kind, making her music that much more attractive to the ear no matter what your musical preferences. Each song on the album is so versatile, being the perfect set of tunes for any kind of mood.
And just in case you're still not convinced she's one of the hottest artists to watch… 
When it came to completing her first musical masterpiece, she worked with some of the most talented producers in the biz. You know what they say – to be the best, you gotta run with the best, and that is certainly true when it comes to Kathryn and her career. She teamed up with professionals who have worked with stars like Christina Aguilera, Bruce Springsteen,Counting Crows, and more to bring you ten original songs that are nothing other than a reflection of her own experiences and those around her. Psst! Hey Kathryn – it's working!   
Dare to be blown away by Dean and go download "Hit The Lights" right now, and stay tuned for more new music and updates from her on Facebook, Twitter, and Official Website.
Be sure to keep your ears peeled for this one – although you'll learn sooner than later that she's kind of hard to miss!
(Photo via Angelo Kritikos)
- Jana Rosenberg, YH Staff