ARTIST TO WATCH: Justice Carradine
07-16-2020 by Katie Marzullo
  ( © Sampson Clark)  
Music means different things to different people. For Justice Carradine, music means  a great many things – an art form, a spiritual experience, a cultural expression, and a way of life. Having grown up surrounded by the musical influences of his Native American heritage, it's almost second-nature for Justice. Just throw him an instrument and he will take you on a sensory journey.

Like many artists today, the Salt Lake City native got his start with modest covers on YouTube and Vine, showing off his multi-instrumental skills and smooth, captivating vocals. It wasn't before long that he decided to take a stab at original content; drawing from his many musical influences and multi-cultural background, Justice has been able to cultivate a sound all his own. Atlantic Records soon came knocking, and his debut single "Dangerous Love" premiered on Billboard introduced him to a wider audience to his unique talents.
"Necessary Evil" followed "Dangerous Love", released earlier this year, and his latest single is "Limbo", accompanied by a music video he filmed in his beautiful home state of Utah during the quarantine.
Justice likens his songwriting to painting a picture, with each track a different brushstroke or layer of color. In fact, he sees music in color, and he tries to convey that same experience to his listeners.
"I usually start alone with a guitar or another instrument," he says. "I'll just be sitting by myself and writing. Every sound adds a different color to the larger picture. It becomes clear as I go along. I have certain pictures I want to paint for people."
Evoking shades of Shawn Mendes, Harry Styles, and Troye Sivan, Justice Carradine is a man of his own making, and we can't wait to see what he has in store for the future!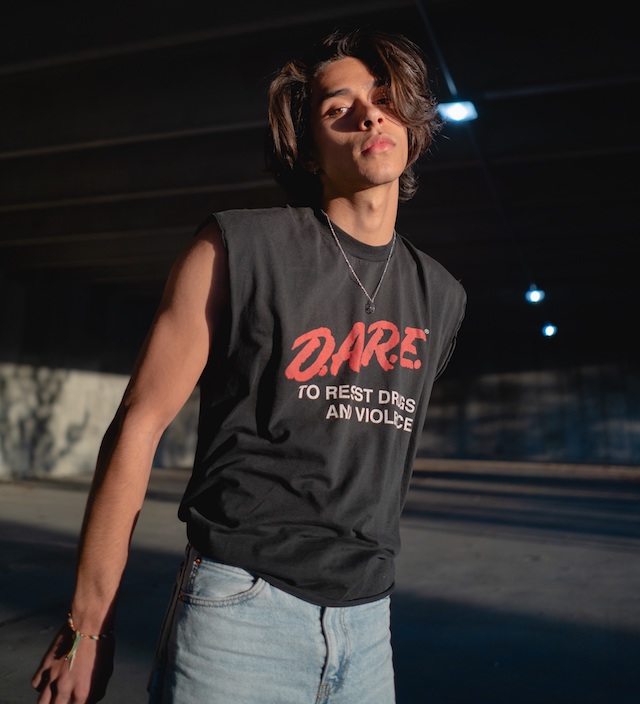 ( © Sampson Clark)
Be sure to follow Justice on Twitter, Instagram, Facebook.