ARTIST TO WATCH: Isac Elliot (Plus Exclusive Video Premiere!)
Written by Christian Streaty. Published: July 01 2016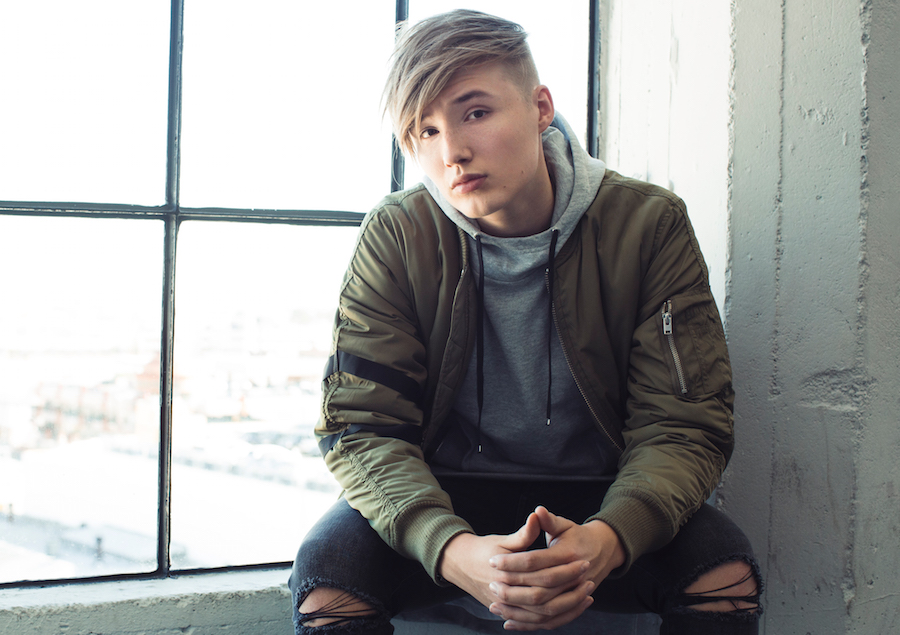 On the cusp of topping the Finnish album charts with his song "New Way Home" and his debut album Wake Up World in 2013, Isac Elliot plans on taking over charts in the U.S. next, and you're going to want to follow along with him.
Isac grew up in a suburb of Helsinki, right outside the capital of Finland. Although he's young at just 15, Isac is no stranger to the entertainment industry. He quickly rose to fame after being discovered by legendary ABBA members Bjorn Ulvaeus and Benny Andersson. His very first concert in Olso, Norway, sold out in just eight minutes. His latest single, "What About Me", has already acquired quite a bit of a buzz on Youtube and Vevo, and we're stoked to be debuting it right here on Young Hollywood! Check it out below!
Isac hopes to bring some of that success to the States, and it seems he's already made his mark. After being chosen as Elvis Duran's Artist of the month recently, Isac was featured on the "Today" show where he performed his hit single and was received with great praise.
Drawing inspiration from artists like Usher, Isac is well on his way to making his own mark in the music industry. He's been described by many as the next Justin Bieber, which is a great compliment, but personally, I think he's got his own special thing going for him.
Look for his new EP, A Little More, which will release worldwide on July 8.If his success overseas is anything to go by, then there's no question that Isac Elliot will soon take over here in America, and you're going to want a front seat ticket!
(Photo via Catie Laffoon)
- Christian Streaty, YH Contributing Writer