ARTIST TO WATCH: H.E.R.
Written by Ali Shannon. Published: February 05 2018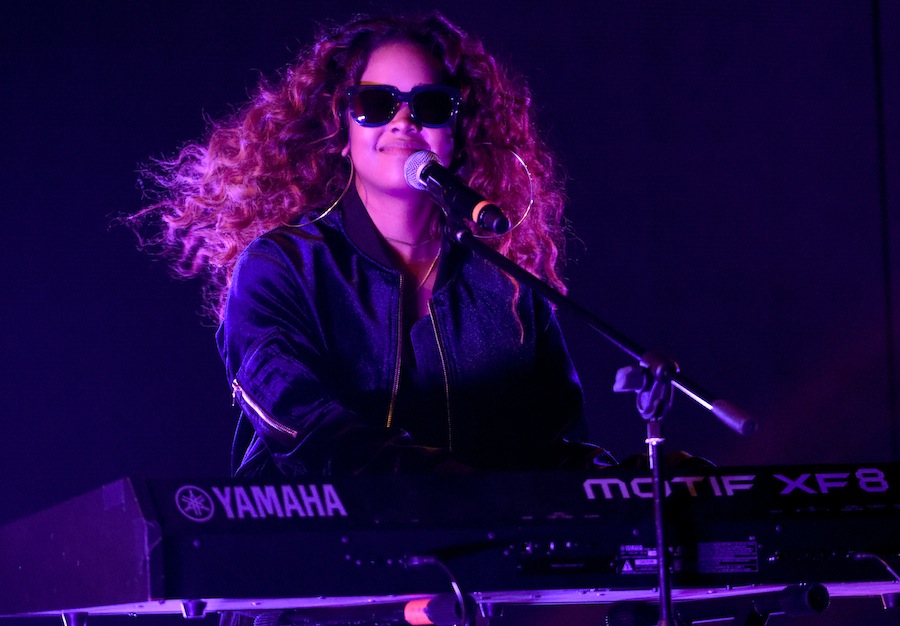 If you aren't already aware (and obsessed) with H.E.R., it's time to pay attention. For fans of artists likeSZA, Ella Mai, Jhene Aiko, Drake, and 6LACK, she needs to be added to your Spotify immediately, you'll thank me for it. She was featured on on Forbes's 30 Under 30 Music Class of 2018 list, was signed to RCA records at just 14 years old, and has artists like Alicia Keys,Rihanna, and Bryson Tillersinging her praises. Going by the stage name H.E.R. (an acronym for "Having Everything Revealed"), this singer-songwriter is taking the complexities of dating as Millennials to a whole new level.
(When she sings "I'll start losing patience when my effort's bein' wasted"... I FELT THAT)
In a time where fans use social media to learn everything about a person, H.E.R. has removed the identity aspect and let the music speak for itself. She posts no photos showing her face, and when creating her first EP, H.E.R. Volume 1, she and her team created the project without the involvement of her label RCA, which meant no promotion. In an interview with Billboard, she explained the motivation behind this decision: "You have easy access to what everybody's doing 24/7, and [the mystery] was kinda my way of getting away from that." Fans can confirm the true identity of the singer to be Gabi Wilson by looking at the publicly-available songwriting credits, but she does as best a job as possible to keep it about the music, even wearing shades while performing live.
H.E.R. Volume 1 was released in late 2016 and has been listened to over 65 million times on steaming services worldwide. NPR called it "slow burning R&B that zooms in emotional highs and lows." During her interview with them, she explained, "I feel like this is the era of the anti-star. I really just wanted it to be about the music and get away from, 'Who is she with?' and 'What is she wearing?'" She followed up her first EP with H.E.R. Volume 2 in June of 2017 and opened for Bryson Tiller on his Set It Off tour. Once that concluded, she went on her first headlining tour of her own, theLights On Tour, to promote her second EP, while also releasing H.E.R. Volume 2, The B Sides in October of 2017, which included an additional single called "2".
H.E.R. is the mysterious and vulnerable artist everyone is going to be talking about and replaying daily. She is currently touring the U.K., but you can catch her next at the Broccoli City Festival in Washington D.C. on April 28th!
You can check out more tour dates on her Official Website, plus keep up with her on Twitter and Instagram!
(Image via Tim Mosenfelder/Getty Images)
- Ali Shannon, YH Contributing Writer