ARTIST TO WATCH: Grace VanderWaal
Written by Brennon Barclay. Published: November 24 2017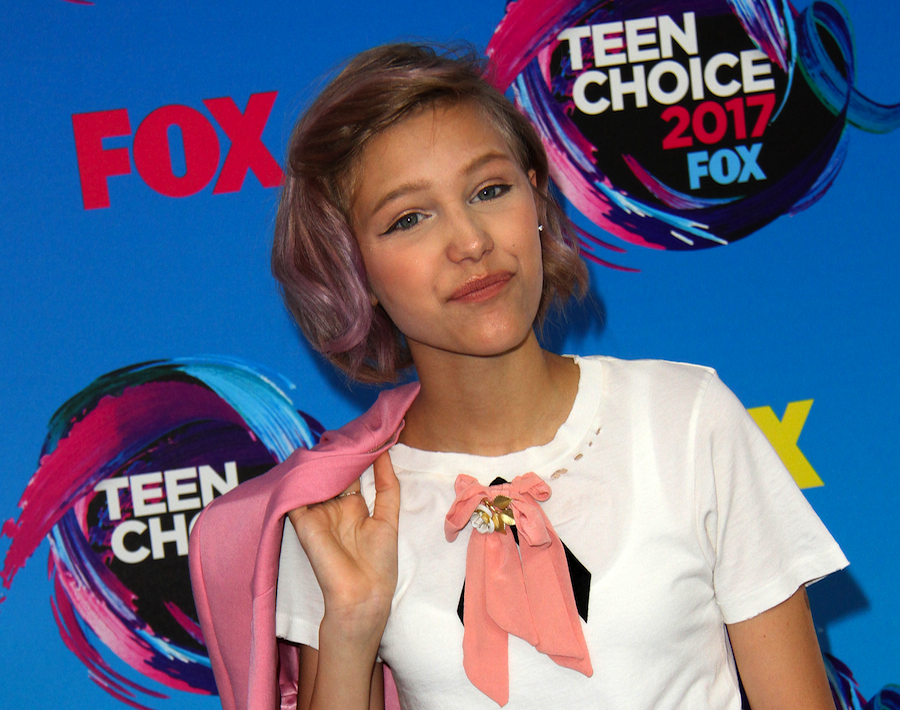 Watch this space. The 13-year-old wunderkind from Kansas named Grace VanderWaal first entered our consciousness when she wowed Judges on the 11th season of "America's Got Talent", which she went on to win thanks to her powerful voice and ukulele-playing skills. Soon after, she released an EP titled Perfectly Imperfect(which was the bestselling EP of 2016, no less) but left everybody wanting more.
Now, a year after her "AGT" triumph, she has released her debut album Just The Beginning. The vibe she goes for this time around compiles an eclectic mix of her hits as well as uplifting songs, beat-driven tracks, and some grittiness as well. Regardless of the different moods she incorporates in her album, it flows beautifully. Multiple award-winning writers and producers collaborated with Grace to give her album that extra something. Some of the names she worked with include Ido Zmishlany (worked also with Shawn Mendesand Camila Cabello), Gregg Wells(Katy Perry and Adele), as well as Sean Douglas (The Chainsmokersand Demi Lovato). Not too shabby! Her album may have just been released, but Grace has already racked up plenty of awards, including the Radio Disney Music Award for Freshest-Best New Artist and the Teen Choice Award for Choice Next Big Thing. Grace will also be receiving the Rising Star award at the Billboard Women in Music awards ceremony on November 30. She's not only crushing it in the music world but also has a freshly-inked modeling deal with IMG Models Worldwide (which also representsGigi, Bella, andGisele). She has been noted for possessing a voice that is mature beyond her years and The New York Timescalled her "a pop natural."
Ukulele playing has become her trademark, and the Fender Musical Instruments Corporation has rewarded her dedicated use of the instrument by launching Grace's very own signature Ukulele series that will be released in the Spring of 2018. How cool is that?
But singing, modeling, and instrument making isn't enough for Grace, as she has partnered with The Thread Shop and Charming Charlie to release capsule collections.
Her Just The Beginning headlining tour across the United States (which kicked off in L.A. on November 5th) was already sold out before it even started, and honestly, we aren't even surprised. The tracklist for her shows feature some of her smash hits that we love including "Moonlight", "Sick of Being Told", and "So Much More Than This."
Not only is she immensely talented, but she has an amazing personality and sense of humor, which we found out at the Teen Choice Awards, where she took us on the emotional rollercoaster she endured in picking out her outfit for the event:
Look out, music world, because GVW is coming for you!
(Image via Adriana M. Barraza/WENN)
- Brennon Barclay, YH Contributing Writer