ARTIST TO WATCH: Gesaffelstein
Written by Amanda Baltazar. Published: May 15 2014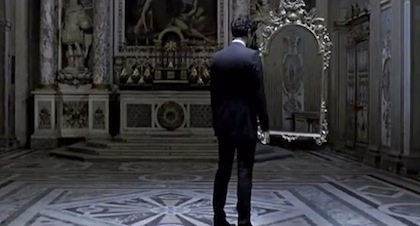 Gesaffe-what?
Gesaffelstein, AKA Mike Lévy, is a French techno DJ who has been slowly taking over the dance floors. He's been producing and remixing tracks for huge artists like A$AP Rocky and Lana Del Rey, and he even produced a couple tracks on Kanye West'sYeezus album, including "Send It Up".
One of his remixes was even featured on Grand Theft Auto V.
Gesaffelstein released his debut album ALEPH in October 2013 as well as a number of EPs since 2008.
Here's one of his older tracks "Bromance 4":
His unique and dark approach to the techno sound has "hypnotized" listeners. There's just a something powerful behind his music that is prevalent in his style.
If you like what you hear, Gesaffelstein is playing a couple shows at the Fonda Theatre in Hollywood on May 22 and 23 as well as Sasquatch! Music Festival in Washington. Afterwards, he will be touring around Europe, and then he will return to the U.S. to play Lollapalooza in Chicago.
Check out "Viol", one of Lollapalooza's featured Gesaffelstein picks:
As hard as his name is to spell and say, Gesaffelstein will be one you should remember, because his unique sound has been picking up momentum!
You can check out all of Gesaffelstein's music on SoundCloud.
(Screenshot via YouTube)
- Amanda Baltazar, YH Staff