ARTIST TO WATCH: Faulkner
Written by Brittany Taormina. Published: November 18 2016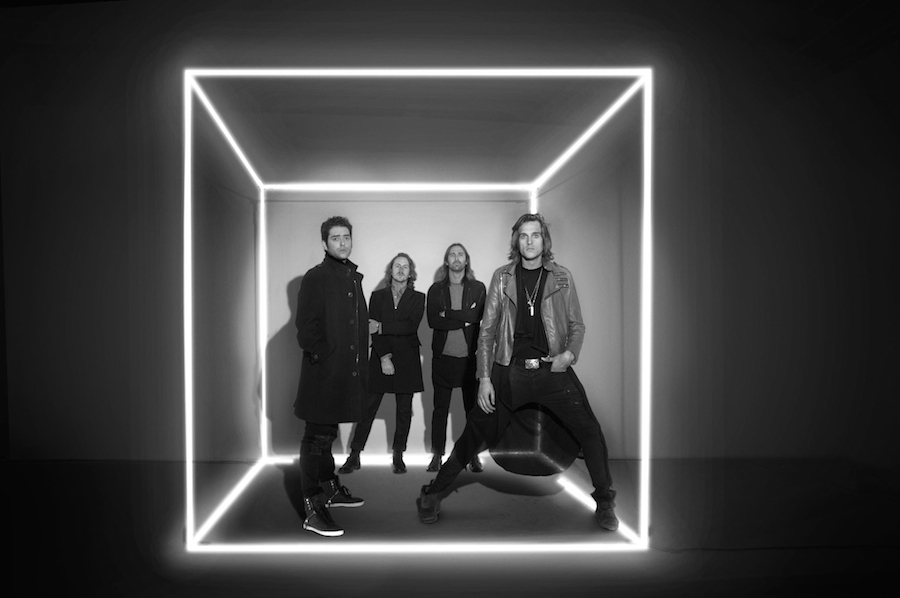 Venice, California-based rockers Faulkner -- consisting ofLucas Asher, Eric Scullin,Dimitri Farougias and Christian Hogan -- are tearing up the music scene right now.
The band first emerged back in 2013 when they dropped a demo on SoundCloud and attracted the attention of some amazing artists, includingRZA (Wu-Tang Clan), Mark Needham (The Killers) and JP Bowersock (The Strokes) -- talk about making the right connections!
Their debut EP, REVANCHIST, was released in March and includes six tracks: "These Kids Nowadays", "Waters Are a Rising", "Revolutionary", "Keep Your Enemies Closer", "All I Wear Is Black", and "NY Anthem", the inspiration for which came from listening to Wu Tang's 36 Chambers. All of the band members are very hands-on when it comes to directing music videos and making sure their vision/story is told lyrically. Much of the album came from frontman Lucas Asher's experience of living on the streets in New York and growing up an orphan.
The official music video for "Revolutionary" is out NOW, and you can also check more of the band's sound on Spotify. Their audial and visual perspective is completely different to anything in the market right now and will draw you in.
An awesome fact about their track "NY Anthem" is that it can be heard at the NY Yankees home games, and the song actually debuted on ESPN's "Draft Academy"!
Make sure to check out FAULKNER on Facebook, Instagram, and Twitter, and check out their official website. You can even RSVP for events to know when you can catch them live!

(Images via Jazmine Valencia)
- Brittany Taormina, YH Contributing Writer