ARTIST TO WATCH: Dalton Rapattoni + New Single Premiere!
Written by Katie Marzullo. Published: August 03 2017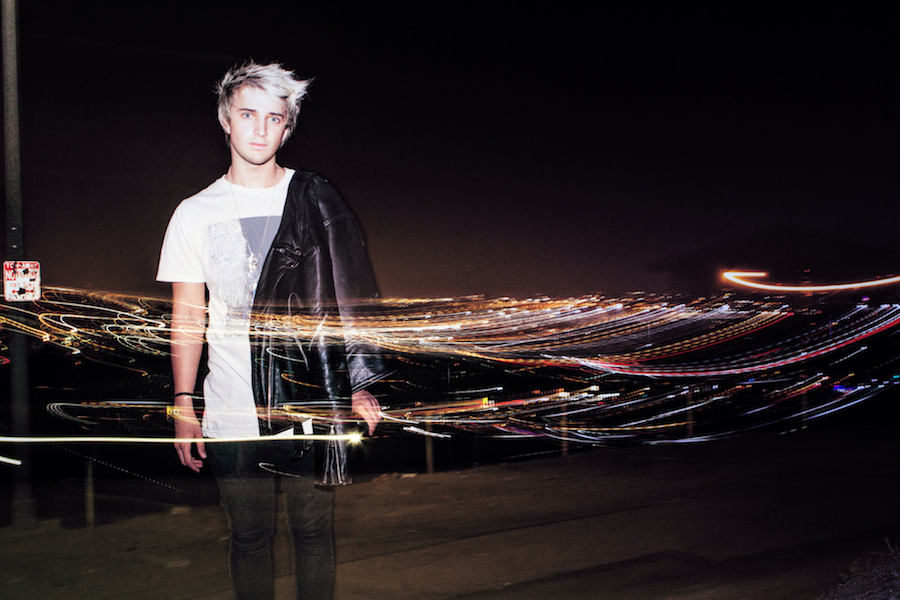 From the actual School of Rock and the training grounds ofIM5 and "American Idol" comes an artist who is ready to show the world everything he's got!
Dalton Rapattoni went all in at a very early age. After first picking up the guitar at age 11 and discovering he was a natural, it was off to the School of Rock at age 12 which quickly resulted in the formation of his first band, Fly Away Hero. Then, at only 14, Dalton was selected to be a part of the boy band IM5, where he received a further musical education and got his first taste of the limelight. The band was definitely on Young Hollywood's radar, as we followed them into the recording studio, on set of a music video shoot with Bella Thorne, and welcomed them to our own Studio for a live performance!
After just three years with the band, Dalton quit and returned to his hometown of Dallas to teach at his School of Rock alma mater and even briefly reformed his band Fly Away Hero, but he wouldn't be there for long -- soon "American Idol" came calling, and not only did he make it onto the 15th season, he finished in third place! From his soulful audition with "Phantom of the Opera" to his covers ofThe Beatles, Billy Idol, and evenSia, Dalton proved that he could seamlessly cross any genre. 
Now, Dalton is gearing up for his debut solo album and we couldn't be more excited! Actually, yes we can, because today we are EXCLUSIVELY premiering his new single, "Heaven", which is appropriately titled! Dalton's angelic, sincere voice is on full display here in this epic power ballad. Take a listen below!
Dalton says about the song, "I wrote 'Heaven' about a girl that I went through a lot of really hard times with. Even in the worst parts of my life, she always stuck it out for me. 'Heaven' is just about finding your one person who makes the worst days of your life not seem so bad."
The track will appear on Dalton's album Nobody's Home, slated for release on September 22. In the meantime, you can catch Dalton on tour in support of the album all this month, kicking off in Dallas this Saturday (August 5) and wrapping up on the 27th in Pennsylvania.
August 5 – Dallas, TX – Prophet Bar
August 11 – San Diego, CA – Voodoo Room @ House of Blues
August 12 – Anaheim, CA – The Parish @ House of Blues
August 13 – Los Angeles, CA – The Mint
August 23 – Berwyn, IL – The Wire
August 24 –Indianapolis, IN – The Emerson Theater
August 25 – Akron, OH – Musica
August 26 – Columbus, OH – Rumba Café
August 27 – Easton, PA – One Centre Square
(Image via Right Angle PR)
- Katie Marzullo, YH Staff Editor