ARTIST TO WATCH: Brett Young
Written by Brittany Taormina. Published: May 04 2016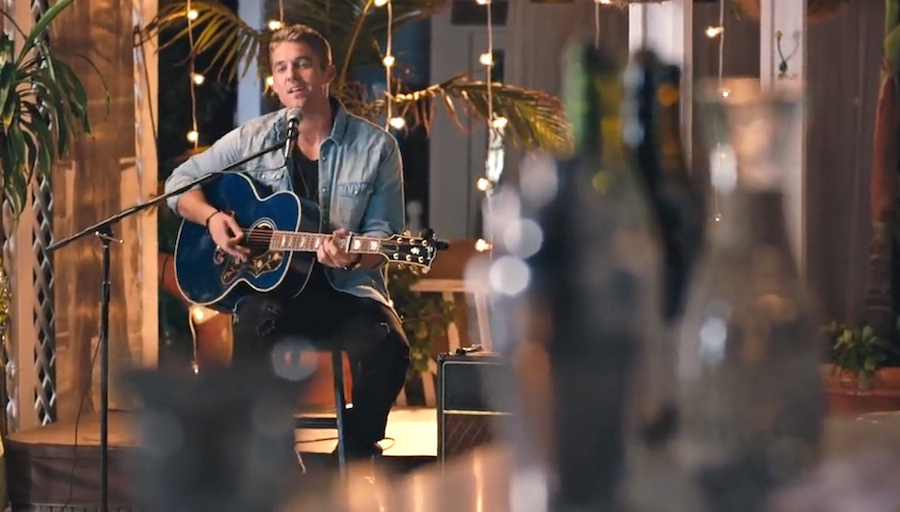 Athlete-turned-musician Brett Young is scoring all kinds of points in the music world right now. Not only does he have a natural talent, he knows what it means to persevere over every obstacle. He was actually set for a promising career in baseball straight out of high school with the opportunity for a pre-draft selection with the Tampa Bay Devil Rays. Unfortunately, he was injured and could no longer pursue a career in the sport. As one door closed, another opened and music became his outlet.
The same passion and work ethic which made him successful in sports lead him to great opportunities in the music industry. His songs have been featured on MTV's "The Real World" and "Kourtney and Kim Take New York" and he has even shared the stage with artists likeKaty Perry and Gavin Degraw. Brett does a great job singing acoustically, which shows off his vocal ability ans his talents on the guitar. His track "Would You Wait For Me" showcases this well. Check it out!
Currently signed to Big Machine Label Group, Brett has a soulful sound that will remind you of Marvin Gaye with a country twist. His single "Sleep Without You" has been and instant radio hit, while remaining consistent on the chart. This has been a groundbreaking track for Brett and has really resonated with his audience.
The song is from his self-titled EP where you will find five other tracks including "In Case You Didn't Know"... in case you didn't know...
Brett is definitely making a lot of tour stops this summer. He also justperformed at Stagecoach last month with a variety of other artists and will be making an appearance at the Carolina Country Music Fest as well.
Check out Brett's Facebook, Instagram, and Twitter and his official website to find all of his tour information!
(Screenshot via YouTube)
- Brittany Taormina, YH Contributing Writer