Q&A: "The Real O'Neals" Star Noah Galvin
Written by Sarah Osman. Published: May 03 2016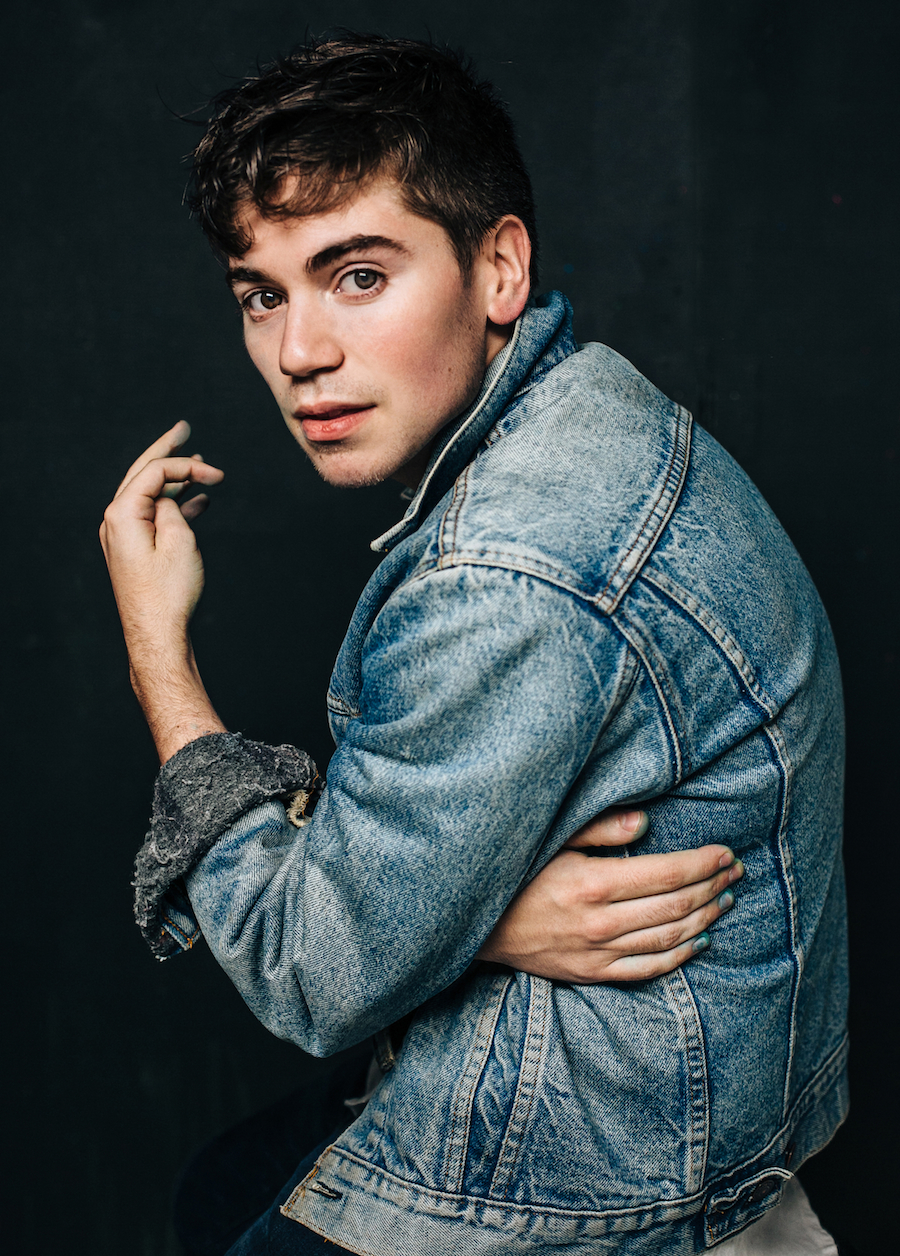 ABC's new hit comedy "The Real O'Neals" centers on devout Catholic teenager Kenny O'Neal (Noah Galvin), who causes his entire family to explode (and reveal many of their own secrets) when he comes out as gat. Loosely based on the experiences of columnist Dan Savage, "The Real O'Neals" follows Kenny as he goes on dates, deals with his family, and learns how to navigate the world an out-and-proud teenager. The show's humor lies in Kenny's oddball family, who, despite being quite supportive and wanting the best for him, tend to embarrass him (just as any good family worth its salt does).
Prior to his role on "The Real O'Neals", Galvin was a theater star in New York City -- his expansive list of theater credits include the national tour of Les Miserables. Although Galvin commands "The Real O'Neals", this is actually his first role on television.
Galvin filled me in on how he relates to Kenny, what his first audition was like, and whether he prefers New York or L.A.!
YH: What can you tell us about your character Kenny on "The Real O'Neals"?
NG: I like to describe Kenneth Christopher Sebastian O'Neal as a true middle child. He has aspects of both of his siblings -- his sister's quick wit and book smarts, without her manipulative qualities, and his brother's lovable naiveté without his (sometimes) straight-up stupidity. And he is a mama's boy. He is a kid that had to pretend to be something for so long and did it pretty well, that he never truly got to explore or find his passions in life. So I hope, if ABC grants us another season, we'll finally get to delve deeper into Kenny, not just his sexuality but his passions and hobbies and things that excite him... besides boys.
YH: "The Real O'Neals" is loosely based on columnist Dan Savage's life. Have you had the chance to work with him at all, and if so, what has that been like?
NG: Dan is a non-creative executive producer on our show. He's involved as much as he can be, but he's a very very busy man. He was around a lot for the filming of the pilot, and during that time, I got really close with him and was able to pick his brain and learn as much as I could from him. I consider him the smartest, most articulate gay man I've ever met. More so than being helpful in terms of playing this character, he's helped me navigate this responsibility I now have of being a source of advice and support for the kids that watch our show. That is his job, after all.
YH:In what ways do you relate to Kenny?
NG: Kenny and I don't really have much in common aside from our sexual identities. He is book smart; I am street smart. He doesn't have a lot of demons, he wears his emotions on his sleeve, and it's hard for him to not talk about the things that are bothering him. He's a much healthier person than I am, emotionally speaking.
YH: In "The Real O'Neals", Kenny often experiences fantasy sequences, such as breakfast with Jesus or a musical number before his first date. What is it like to film these sequences?
NG: The fantasy sequences are always the most fun to shoot. Jeremy Lawson, who plays Jesus, is a good buddy and I love every chance I get to work with him. Initially, our pilot didn't have that brunch with Jesus scene -- that was actually done about two months after wrapping the pilot in a reshoot. After we got picked up, it was received with such enthusiasm that the writers knew that was what the show needed. And since then, the fantasies have gotten crazier and more fantastical, and I love it.
YH: You are actually a renowned stage actor. What was it like to switch from the stage to television, and which do you prefer?
NG: I can't say which I like better, theater versus on-camera acting. Both have qualities that appeal to me. I think I'll always feel more comfortable on stage. It's what I grew up doing. It's what I know. I like to think I'm pretty good at it. But TV is new and exciting for me. At first, I thought it would be hard to pull it back and minimize and specify, but our show is pretty broad in terms of the comedy. I'm not really doing anything that I wouldn't do on a stage, except maybe not moving my face as much? I have to remind myself of that. Next time you watch something, especially a drama, watch the actors' facial muscles from the nose up. They don't move.
YH: You are bicoastal, going between New York City and Los Angeles. Which city do you prefer?
NG: New York, much like theater, will always be home for me. I have family riddled throughout the city and Westchester County, so going back to NYC always feels nice. But like I said, NYC is RIDDLED with my family, so it's nice to have L.A. I get to really create my own routine and life out West without the pressures and obligations of family and past relationships. Also, I'm just driving for the first time, which is super fun. I feel like a suburban teen, cruising to the new Lucius album, jamming and belting as loud as I want. I can only do that in NYC in the privacy of my home or when a train is passing through the station and my screlting is masked by rattling tracks.
YH: Kenny experiences many firsts on "The Real O'Neals"; what was your first audition like?
NG: My very first audition actually turned out to be my first job -- the third national tour of Les Miserables when I was 10 years old. I had sneakily convinced my Mom and Dad (who both had full-time jobs and two kids in high school at home) to let me go to the audition. I had gotten the audition through a voice teacher of mine who had me sing over the phone for an agent, who thought I sounded good enough and said if anything happened, she would let me freelance with her. So, my dad took me after my voice lesson, I got a callback right there in the room for later that evening, and then four days later, I had booked it. I went on tour for about 9 months. It was wild. What 10-year-old doesn't dream of living in hotels? It was like real life "Suite Life of Zack and Cody".
YH: Since you have spent time in New York and Los Angeles, which do you prefer: In-N-Out or Shake Shack?
NG: Shake Shack. All day, boo boo.
You can keep up with Noah on Twitter and be sure to catch an all-new episode of "The Real O'Neals" every Tuesday night at 8:30pm on ABC!
(Photo via Emma Mead)
- Sarah Osman, YH Contributing Writer