ARTIST TO WATCH: Billie Eilish
Written by Kayla Miracle. Published: October 12 2017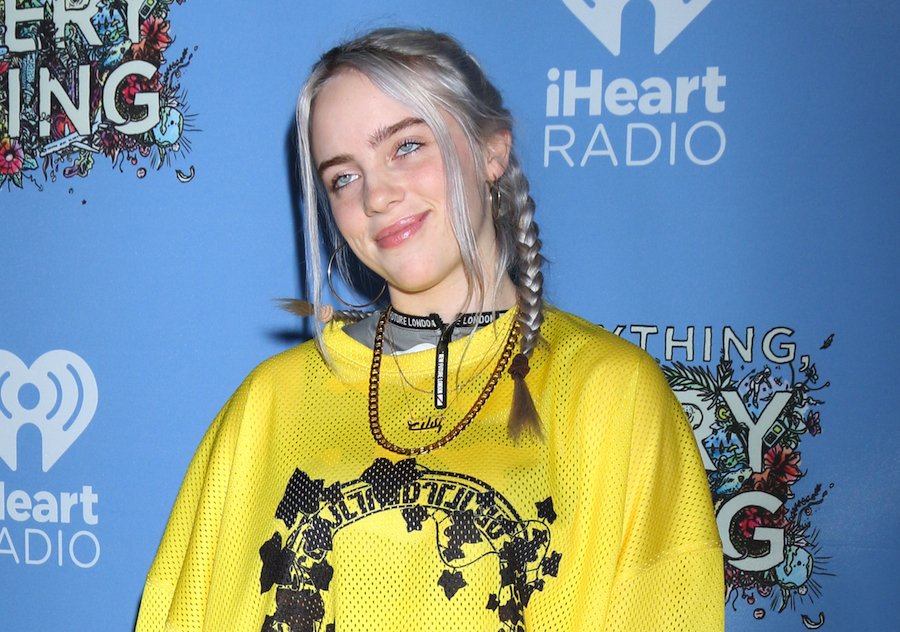 If you listen to the radio at all, you're sure to be familiar with the sound of the newest alternative-pop sensation Billie Eilish. Following the success of her debut and crazy popular single "Ocean Eyes", the blond-haired, 15-year-old cool phenom is coming for the music scene in a big way and is definitely on track to being the next It Girl.
With intricate lyrics telling stories much to the tune of fellow alt-pop crossover artist Lorde or brother-sister-duoBroods, Eilish stands apart from all other teenage artists of her popularity. Eilish uses her songs to portray bad relationships, honesty, being in love – all in a harrowing yet beautiful way. In her debut EP don't smile at me, released in August, the teenager uses every second of all eight original songs to set the edgy, surrealist vibe that embodies the record. It can get dark ("hostage"), but can be extremely uplifted with the sound of her ukulele ("party favor"). In just eight songs, Eilish manages to create a wide array of songs that mesh together impeccably and show the world exactly what she's capable of.
At just 13, Billie released the first rendition of "Ocean Eyes" on Soundcloud. When it absolutely blew up, the rule-breaker found herself on the way to the life of writing and performing her own music that she always hoped for. In January of this year, the Los Angeles native released an EP of four different remixes of the single, with variations ranging from EDM-produced sounds fromGOLDHOUSE to rap verses fromBlackbear.
Since then, the singer-songwriter has landed spots on the "13 Reasons Why" soundtrack and the "Late Late Show With James Corden", along with the release of her debut EP.
If, at this point, you're thinking that you have to see "Ocean Eyes" performed live, you are not alone. Billie is currently finishing out a string of sold out North American tour dates before heading overseas for a slew of European and Australian shows to take her into 2018. There's no news for what's to come when those dates come to a close in February, but it's safe to say that this new alt-pop music princess is just getting started.
Billie recently stopped by the YH Studio where she revealed the story behind her Instagram handle and played a dance game based on her song "Copycat". She also dished on her first celeb crush and more:
Want more Billie Eilish? Follow her on Facebook, Twitter, and Instagram for the latest on music, touring, and more!
(Image via Nicky Nelson/WENN)
- Kayla Miracle, YH Contributing Writer