ARTIST SPOTLIGHT: SZA
Written by Emmy Freedman. Published: June 19 2017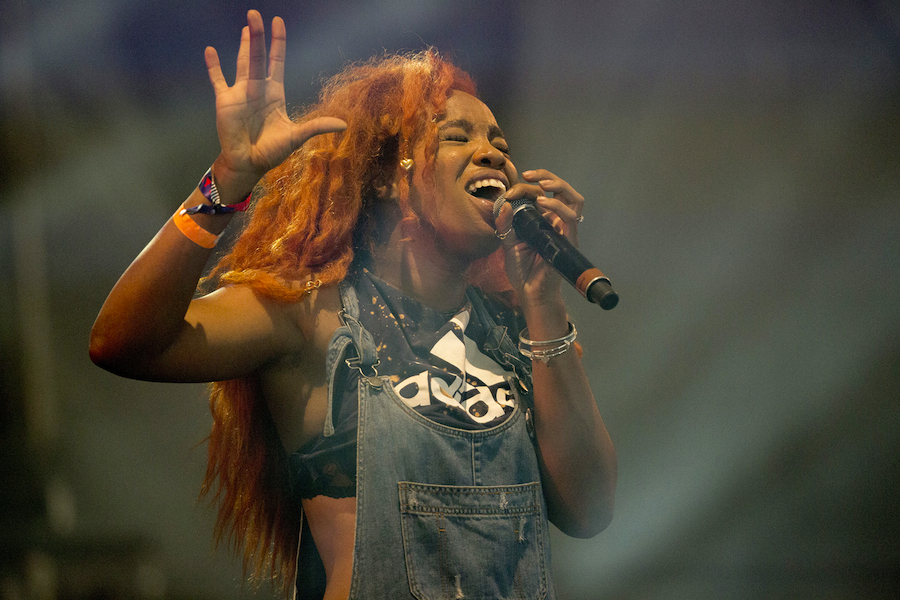 If you're a fan of hip-hop and want some new music to obsess over, try out SZA and her new album Ctrl, which was just released earlier this month. The New Jersey-based R&B-influenced singer started putting out music on Soundcloud about four years ago and in 2014 released an EP, Z, which featured big-name artists likeChance the Rapper and Kendrick Lamar. Now, at just 26 years old, she's come out with her first full-length album.
Back in 2013, SZA signed with Top Dawg Entertainment, making her its first female artist. Since then, she's released some catchy singles like "Ice Moon" and she even appeared on Rihanna's song "Consideration" from her album Anti.
Some songs onCtrl are sleepy and chill, while others are more upbeat and fun. Again, she features more big names like Travis Scott and Kendrick Lamar on the album that make for some exciting moments. Throughout the album, SZA is unapologetic and definitively feminine. But it's hardly surprising that SZA's not afraid to let any of her true thoughts shine. In the years leading up to this album, it almost seemed like we'd never get a full-length project. Through Twitter, she announced her retirement and pushed back this album again and again. But alas, it's finally released and we should be glad for her change of heart.Ctrl also shows SZA's growing maturity. She was only 23 when Z came out, and it's a lot less cohesive than this one. The songwriting is tighter, and the feeling she's trying to give off comes across as less forced.
If you want an album that you can play with the car windows rolled down, or something that provides some cool beats and calming lyrics, giveCtrl a listen. It won't let you down!
(Image via EXI/WENN)
- Emmy Freedman, YH Contributing Writer