ARTIST SPOTLIGHT: Samantha Barks
Written by Natalya Gioiella. Published: May 26 2017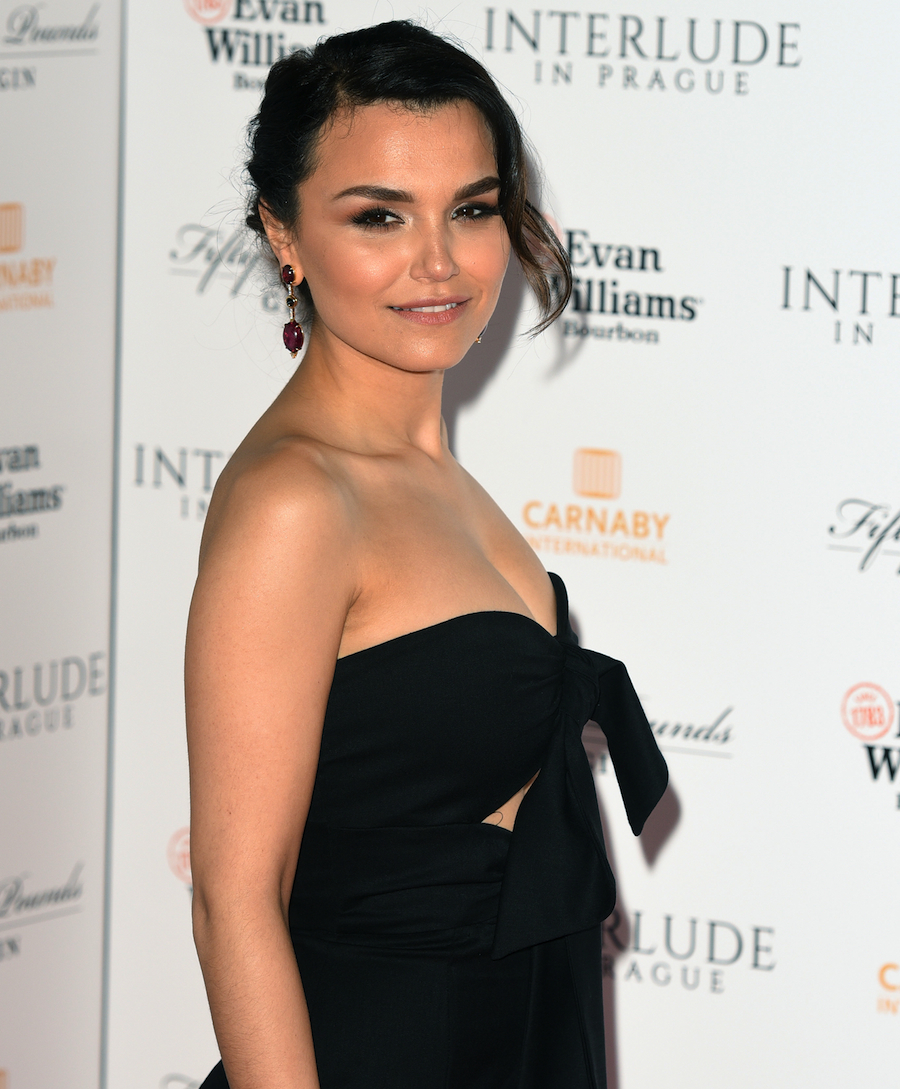 British singer-turned-actress Samantha Barks may have placed third as a contestant on Britain's "American Idol" equivalent "I'd Do anything", but she has since proven herself to be without equal when it comes to versatility and talent, and she has three new upcoming film roles to prove that point further!
For those outside the U.K., Samantha became in international sensation when she appeared in the 2012 film adaptation of Les Miserablesstarring Hugh Jackman and Amanda Seyfried. Her ability to translate the role of Éponine from the stage into a role better suited for film made her stand out even against her much more famous co-stars. The fact that she previously played Éponine two other times -- once in a production on London's Broadway stage and a second time in the 25th anniversary concert version -- probably helped a lot too!
The following year, Barks appeared in an all-star performance of Chicagoat the Hollywood Bowl, which YH was there for to cover the rehearsals!
Since then, Barks has been focusing mostly on stage work and hasn't been seen on-screen too much. Her role in 2014's Dracula Untold was cut from the final print. But all that is about to change!
Barks currently stars in George Mendeluk's romantic drama Bitter Harvest, a film that shines light on a horrible time in history when Joseph Stalincommitted mass genocide against Ukrainians. Barks plays Natalka, a woman who has to figure out how to help her father survive in this tragic time. She co-stars along with Max Irons, who plays her lover Yuri.
Her other two upcomings projects see her teaming up with John Stephenson for a couple of compelling new music-centric period dramas, the first being Interlude in Prague, which focuses on the a period of time in the life of Mozart and opened in theatres across the U.K. just yesterday (May 25), andMelody alongside Helen Baxendale (whom you may remember as Ross's girlfriend Emily on "Friends") and the Grande Dame herself Joan Collins (Alexis from "Dynasty"). Mum is the word about the film's plot, but our guess is, given the title, it will feature Samantha doing what she does best — singing!
Congrats, Samantha Barks, on how far you've come. We're so excited to see you back on the big screen!
(Image via Daniel Deme/WENN)
- Natalya Gioiella, YH Contributing Writer; additional reporting by Katie Marzullo, YH Staff Editor