ARTIST SPOTLIGHT: Paloma Faith
Written by Raffy Ermac. Published: December 19 2012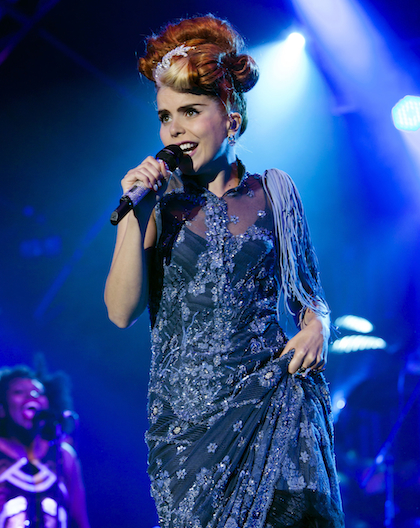 Is it just me, or does it seem like, nowadays, British music is all the rage? With this modern-day British Invasion, there are tons of new artists to tickle every music lover's fancy, and for all you singer-songwriter fans, Paloma Faith is your answer.
The 27-year-old London native is described as a singer in the same vein of the new-school retro-stylings of other British pop muses likeAmy Winehouse, Adele, andDuffy. Those comparisons, while flattering, do not entirely do Faith Justice, because her own unique style of pop with a throwback to showmanship (and fashion style) of big '60s crooners is something specially her own.
Known for her vibrantly orange tresses and her big voice, Faith released her first album, Do You Want the Truth or Something Beautiful?, in the U.K. back in 2009. Certified platinum in Britain, the album spawned the hits "Stone Cold Sober", "New York", and "Smoke & Mirrors".
This year, she followed up the success of her debut with her sophomore effort,Fall To Grace, which included the hit singles "Picking Up the Pieces" and "30 Minute Love Affair".
With two smash albums already under her belt, Faith is ready to make her U.S. debut, and it is not something you'll want to miss, especially with all of her past success in her native U.K.
For more on Paloma Faith and her music, visit her official YouTube channel and follow her on Twitter!
(Image via IconicPix/Wenn)
- Raffy Ermac, YH Staff