Amy Poehler Stepping Behind The Camera For Netflix!
Written by Diego Pineda. Published: March 22 2018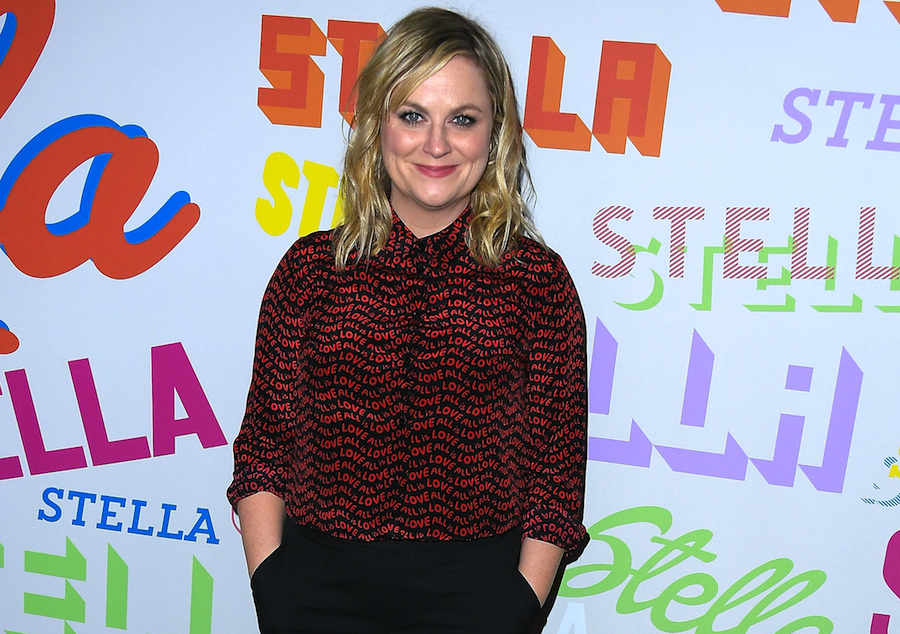 Get ready to toast to Amy Poehler's upcoming comedy Wine Country, which she will be directing, producing, and starring in!
That's right! Amy is a triple threat when it comes to this Netflix comedy. Netflix announced the film this week through a video on Twitter featuring Amy along with some fellow SNL alums, who will also appear in the film, singing "Whenever I Call You My Friend". The women joining Amy in this great project areRachel Dratch, Ana Gasteyer,Maya Rudolph, Paula Pell,Emily Spivey, and, of course, Tina Fey!
So far, all we know about this film is that it will be about a group of old friends taking a getaway trip to Napa for a 50th birthday celebration. There's no doubt these women will have great chemistry on camera because they have worked a total of 39 seasons in "Saturday Night Live"!
Although she has previously directed episodes of "Parks and Recreation" and "Broad City", this will be Amy's feature film directorial debut, while the script will be written by Emily Spivey and Liz Cackowski.
Amy's own production company, Paper Kite Productions, along withCarla Hacken from Paper Pictures andMorgan Sackett form Dunshire Productions, will help produce the film.
Filming forWine Country is set to begin later this month. A release date for the film has yet to be announced, but we cannot wait to know more about what adventures Amy will have with her SNL co-stars in this movie!
In the meantime, let's flashback to Amy's very memorable visit to the Young Hollywood Studio, where she had some ideas for an East Coast version!
Also be sure to catch Amy co-hosting the upcoming reality show "Making It" along with Nick Offerman, premiering on July 31 on NBC!
(Image via Steve Granitz/Getty Images)
- Diego Pineda, YH Contributing Writer