Another 'Wet Hot American Summer' Coming to Netflix?
Written by Sarah Osman. Published: June 03 2014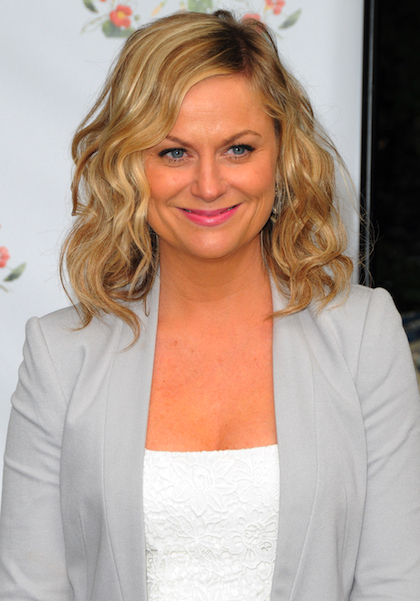 One of the greatest cult films of all time, Wet Hot American Summer, introduced us to some of the best comedy actors in the world:Amy Poehler, Bradley Cooper,Elizabeth Banks, Paul Rudd, andMichael Ian Black, to name a few. This little-known 2001 film followed a group of "teenage" (the actors playing them were actually all in their late-twenties/early-thirties) camp counselors during the last day of summer at Camp Firewood. Although the film was a commercial flop, it's now one of the most beloved comedies, due to its satirical look at 1980s camp-themed films.
There is a high possibility that Wet Hot American Summer will get a second chance to shine -- this time, on the small screen. Netflix is currently exploring the idea of a Wet Hot American Summer prequel, which will take place before the film's events. This would be hilarious for the mere fact that most of the actors are now in their 40s, so not only would they be playing teenagers again, but they would be playing even youngerversions of the teens they played in the original, even though they're over a decade older now. Wrap your head around that! (I think they could take this a step further and have actors in their 20s play the kids at the camp.)
The series is rumored to include 10 episodes and follow in the steps of another beloved cult comedy, "Arrested Development". Each episode of the fourth season of "Arrested Development" focused on a specific Bluth, which is what the Wet Hot American Summer series may do. This would work well considering that many of the actors are now super successful and busy and unfortunately do not have the time to all come together to commit to a full-time series. None of this news is official, but hopefully it will be soon.
I would like to see another generation introduced to the amazing absurdity ofWet Hot American Summer. I didn't even know the film existed until a few summers ago, when my boyfriend sat me down to watch it. The film takes place in such a heightened camp reality that it actually captures the horrors and the weird style of camp films, which I think would translate well onto the small screen. It would be great fun to learn the origins of these characters; for example, how did the camp's cook (Christopher Meloni) come to fall in love with his refrigerator, as well as procure a can of talking vegetables (voiced by Jon H. Benjamin)? I would love to see what the backstory of that looks like!
Would you want to watch a Wet Hot American Summer prequel? Which character's backstory are you mosted interested in?
Check out the original trailer below, followed by our Studio chat with the fabulous Ms. Poehler herself!
(Photo via Ivan Nikolov/WENN)
- Sarah Osman, YH Staff