Adele & Emeli Sande Dominate BRIT Awards
Written by Raffy Ermac. Published: February 21 2013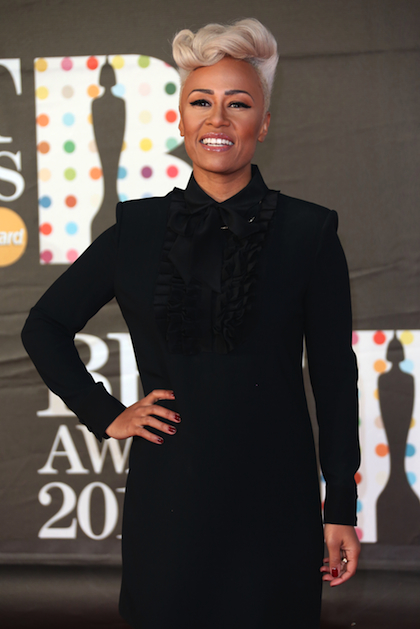 Awards Season continues its charge into 2013, and that's not just for us Americans. People from all over the world celebrate with awards shows in their own special way, and this Wednesday night in the U.K., it was no different.
The BRIT Awards are often regarded as one of the biggest awards shows across the Pond. Celebrating British and international (but still mostly British) artists and bands in all of their glory over the past year in music, the BRITS are always a class act filled with amazing performances, great awards, and some of the biggest musical celebs from all over.
Kicking off the show was the award for Best British Female Solo Artist, and it went to none other than songstress Emeli Sande, who had a hugely successful year on the charts in the U.K., with her many singles, including "Clown" and "Next To Me", which she performed later on in the night.
Then, a performance from Take That's Robbie Williams sent the crowd into an old-school kind of vibe perfect for transitioning to the next award, Best British Group, which ultimately went to Mumford & Sons, beating out fan faves One Direction. But don't be too upset, Directioners -- they later won their own Global Success Award after a rousing performance of their charity single, a cover of Blondie's "One Way Or Another".
Best British Breakthrough went to Ben Howard of "Keep Your Head Up" fame, and then, probably one of the bigger highlights of the night, global superstar and very dapper-looking Justin Timberlake hit the stage for his new single "Mirrors".
Despite the Brits being, obviously, a British awards show, Americans were still represented, and quite well as a matter of fact. Lana Del Rey won Best International Female Solo Artist, andFrank Ocean received the male equivalent, a feat well-deserved by both acts after the year they've each had respectively.
In the end, though, the biggest winners of the night were arguablyAdele for her single "Skyfall" and, again,Emeli Sande for her album Our Version of Events.
For a full list of the night's winners, check out the official BRIT Awardswebsite!
Like any awards show, the BRITS were a huge musical party/extravaganza, and we can't wait for next year's ceremony to see if it will top all the excitement of 2013!
What were your favorite parts of this year's BRIT Awards?
(Image via Lia Toby/WENN)
- Raffy Ermac, YH Staff