'A Star Is Born' Is Everything We Hoped It Would Be & More!
Written by Kyla Killackey. Published: October 03 2018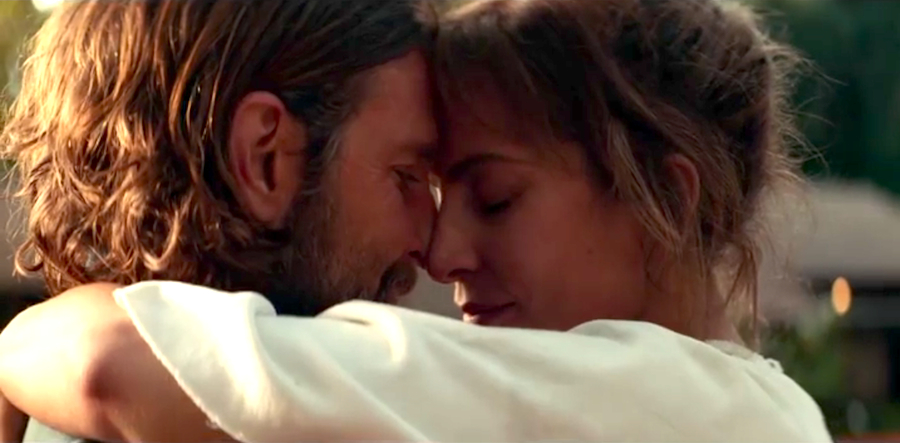 Hot Take:A Star Is Born is really good.
Okay, people, I will start with this: I have seen A Star Is Born and my life has been forever changed. I was not at all prepared for the phenomenon I was walking into and still won't be prepared when I go see it again next week. This movie is beautiful, emotional, cinematic, and somehow completely brand new even after its third remake. All this it owes to the stars: Bradley Cooper and Lady Gaga.
Cooper is a seasoned star, but I can promise you, you've never seen him like this before. He plays run-down country rocker Jackson Maine and propels this movie forward with a sheer force of conviction that has immediately put him as a frontrunner for this year's Awards Season. But it isn't just his acting chops that sets A Star Is Born apart from all his other roles – or the other iterations of this story – it's the fact that Bradley Cooper can sing. Why did no one tell us earlier?
Cooper erupts onto the screen with a soulful voice and unbelievable guitar-playing in the first minute of the movie and never wavers in his believability. He was born for this role. As Jackson, he is rough, candid, emotional, easy to hate, and even easier to love. I should probably stop now but I am so stunned by Bradley Cooper that I need you to know just how phenomenal he is. Not only did he co-write this screenplay, refashioning an old story into one that reads honestly to our time and is gut-wrenchingly blunt in its portrayal of fame, addiction, and love, but he also wrote much of the original songs that he performs. WHY DID NO ONE TELL US EARLIER?
Cooper is opposed perfectly in Lady Gaga's first leading role as Ally, a resigned waitress who has been unlucky in love and life. Gaga brings a refreshing take to A Star Is Born's female lead. Instead of playing to the awestruck ingenue, Gaga gives Ally some much-needed fight as a scrappy Italian who has the talent to boot. She walks the line perfectly of a woman who is self-assured in her voice but who still hesitates at the proposition of performing in front of thousands of Jackson's screaming fans. In case you had any doubt, Lady Gaga is a powerhouse of an actress and performer.
As good as Bradley is, Gaga matches him. No longer the walking spectacle that we have come to expect, she strips herself bare and takes us with her. Ally (and Gaga) deserve every piece of the spotlight she gets, and boy does she get a big one. As Jackson's star dampens, hers grows exponentially, but can they hold onto each other, and themselves, in the process?
This movie is everything you could ever want. Cooper expertly intertwines the song with the story, an element that was sometimes lacking in the past versions of this story, and the result is a movie with so much emotional power it takes your breath away. The soundtrack of original songs is good enough to stand alone, and the ending is one so raw that it cannot be ignored. In my opinion, A Star Is Born should be mandatory viewing for everyone.
I'm getting emotional just thinking about it, so I'll lighten the mood with this -- here are some key moments of the movie with no context and in no particular order:
-Frozen peas
-Bradley Cooper's hair
-Fake boobs
-A guitar string
-Drawn-on eyebrows
-Charlie the dog: a very good boy
-Bradley Cooper singing, why did no one tell us earlier?
A Star Is Born hits theatres nationwide this Friday, October 5!
(Image via Warner Bros. Pictures)
- Kyla Killackey, YH Contributing Writer