A Movie Star Is Born: Lady Gaga Shines In First Trailer For 'A Star Is Born'!
Written by Meagan Gitelman. Published: June 06 2018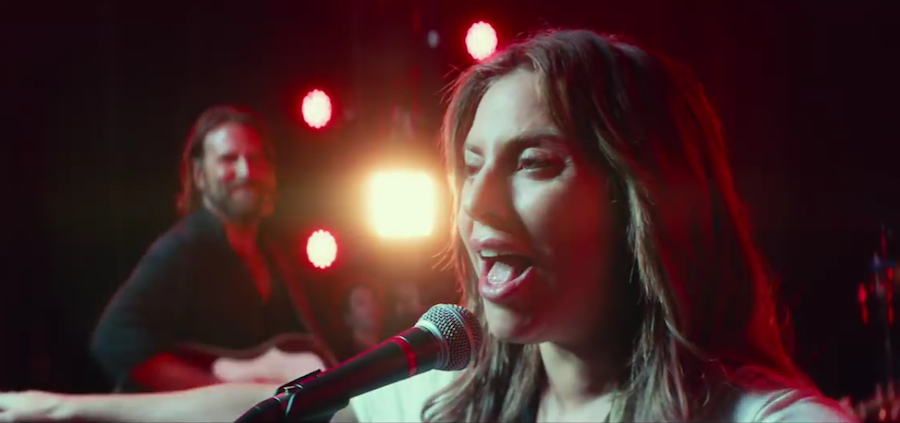 Yes, Bradley Coopercan sing. Yes, Lady Gaga can act. And yes, we are freaking out just as much as you are about this on-screen, double-threat power couple!
Warner Bros. officially released the first trailer for A Star is Borntoday (June 6) after much anticipation. The release date was pushed back from May to October so it can make the cut for award season, and you can bet the film has the potential to stir up some serious Oscar buzz, with all the makings of an award-worthy musical drama: a popstar extraordinaire, powerful romantic duets, and legendary actors like Sam Elliott.
The film, co-written and directed by Cooper, follows his character, Jackson Maine, as an older singer who falls for a shy up-and-comer (Lady Gaga) with the chops to surpass his fame. Sound familiar at all? It should: A Star is Born is a remake, of a remake, of a remake... of a remake.
Yes, you heard us right. This is the fourth incarnation of the same boy-meets-girl, girl-becomes-more-famous-than-boy story we've heard time and again throughout the generations: first in the '30s withJanet Gaynor and Fredric March, then the '50s with Judy Garland and James Mason, and the last time, the '70s with Barbra Streisand and Kris Kristofferson. This newest version seems to most closely resemble the 1970s take on the story.
The modern-day reboot is a project years in the making. Clint Eastwood tried for years to get the film off the ground as the original director, but Cooper took over after his work onAmerican Sniper with him. There was even a point whereBeyoncé and Tom Cruise were envisioned as possible leads – can you imagine?!
A Star is Born could prove to be Lady G's big break into film. While this is her first major motion picture, the popstar is no stranger to the acting world, as she's had roles in two seasons of FX's "American Horror Story". In 2016, she won the Golden Globe for Best Performance by an Actress in a Limited Series or Motion Picture Made for Television for her role as the Countess in the "Hotel" installment of AHS. In her emotional acceptance speech, she said she wanted to be an actress before she even got into singing!
Well, Mother Monster, now's your chance to join the big leagues. We're so excited to see A Star is Born when it comes out in theaters October 5!
(Image via Warner Bros./Roadshow)
- Meagan Gitelman, YH Contributing Writer