8 Songs We Need To Hear At Wango Tango!
Written by Cassie Esparza. Published: May 01 2018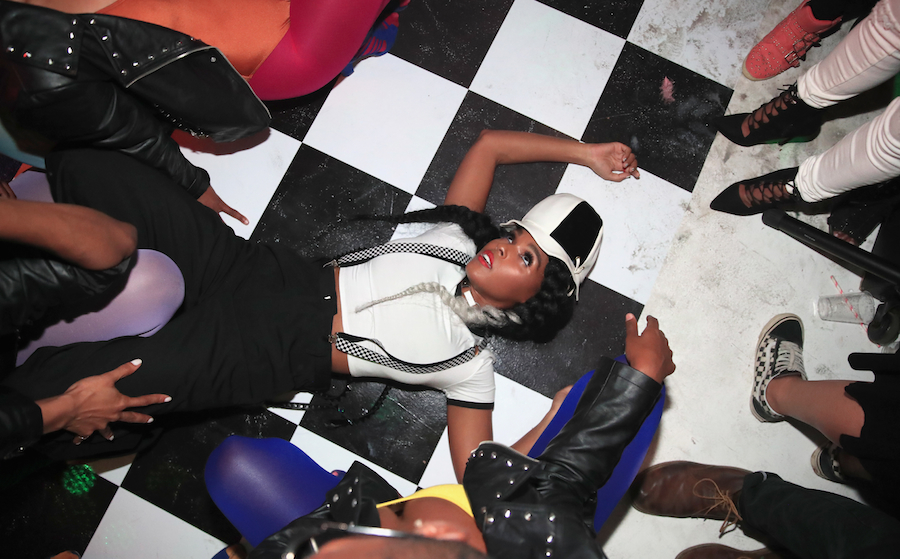 Summer is almost here and you know what that means... The lineup for Wango Tango was released last week and we couldn't be more excited! The annual summer kickoff concert is always one of the most highly anticipated events in Los Angeles, and this year will be no exception. The lineup includes Ariana Grande,Shawn Mendes,Meghan Trainor,5 Seconds of Summer,NF, Miguel,Janelle Monáe, and Marshmello with special guest Logic.
With such a star-studded lineup, we can't think of any reason for you to not want to attend. However, if you're still struggling to find an excuse, we came up with a list of a song each artist needsto perform on the Banc of California Stadium stage!
Ariana Grande -- "No Tears Left To Cry"
In case you've been living under a rock, Ariana Grande released her first single since her album Dangerous Woman in 2016, and we're OBSESSED. Just days after teasing her upcoming release, she dropped both the song and the music video on April 20. Grande also made a surprise appearance the next day duringKygo's set at Coachella Weekend 2. Her spectacular performance not only gave us major FOMO, but also made us remember how spectacular her voice is, which is one amongst many reasons she needs to perform this song during her set.
Shawn Mendes -- "In My Blood"
If we're being honest, we'd be perfectly fine with just getting to stare at Shawn Mendes, but his newest music is just what we needed to hear from the uber-talented singer. His single "In My Blood" is the perfect mix of emotions and passion. Although this song totally gets us all in our feels, we're definitely jamming out to it everywhere, and we need to add Wango Tango to that list.       
Meghan Trainor -- "No Excuses"
If there's one song that'll get us dancing right away, it's definitely this one. Meghan Trainor released her single after taking a break to be a judge on "The Four", but she's back and better than ever. Aside from getting us up from our seats, her new song definitely keeps it real and gives us the all the girl power vibes Trainor is known for.
5 Seconds of Summer -- "Want You Back"
There's nothing better than a good breakup song, and 5SOS's hit single is no exception. This song was their first release in almost two years, and now that they're back, we can't get enough. Aside from the original release, 5SOS also put out an acoustic version of this song, which we're equally in love with and can't wait to hear live.
NF -- "Let You Down"
If there's a song you've heard every time you turn the radio on, it's definitely this one. This is one of the most personal songs on the rapper's album, and it's clear that audiences have connected with it. There's absolutely no way the crowd wouldn't be belting out the hook from this emotional song during his set at Wango Tango.
Miguel -- "Sky Walker"
There's a special energy about this song, and it might just be because the R&B singer created it when he got back from performing at some music festivals. "Sky Walker" has since been deemed a party anthem by music lovers around the world. A performance of the hit collaboration between Miguel and Travis Scottwould definitely have us enjoying the moment.
Janelle Monáe -- "I Like That"
Although we're just as obsessed with Janelle Monae's hit single "Make Me Feel" as you are, her song "I Like That" has us vibing hardcore. There's nothing like a soft anthem to get you feeling yourself like she is in her music video. We'd love to see her showcase this unapologetic side of her on stage at Wango Tango.
Marshmello with special guest Logic -- "Everyday"
This performance would be a no-brainer since the two are expected to perform together. Not only are these two killing it working hard everyday, but they created a masterpiece of a music video to go along with their hit song. There's no doubt this song will get the crowd pumped up during the summer concert series.
Wango Tango will be held at the Banc of California Stadium in Los Angeles on June 2, and if you can't make it to the show in person (get tickets here!), it will be livestreamed on AT&T's Twitter and televised on Freeform on June 3. If you're a fan of any of these artists or just music in general, you definitely won't want to miss it!
(Image via Christopher Polk/Getty Images)
- Cassie Esparza, YH Contributing Writer