Gabrielle Union Plays The Mother of All Roles in 'Breaking In'!
Written by Diego Pineda. Published: April 30 2018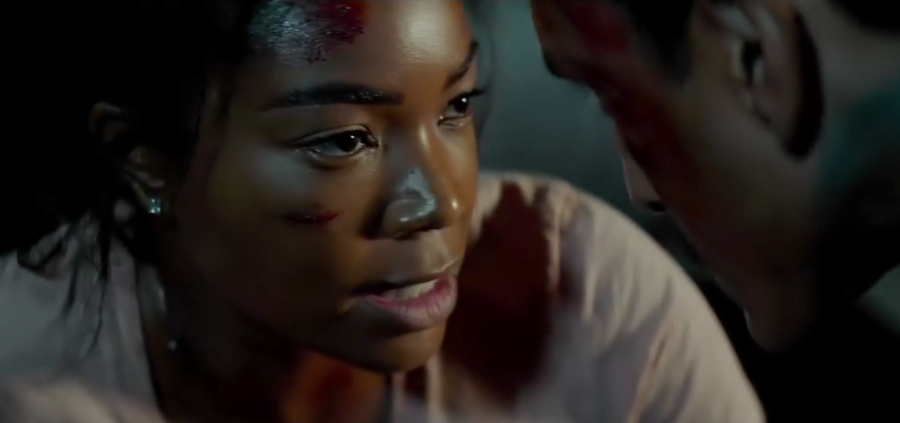 Maternal instincts meet survival mode in the upcoming thriller
Breaking In
starring
Gabrielle Union
. The movie will show us how far a mother will go to protect and save her kids while having all odds against her!
Breaking In is about a single mother, Shaun (Union), with two kids who travel to Malibu to sell her deceased father's mansion. The luxurious house is huge, full of rooms and an intricate electronic system that controls everything, from the blinds of the windows to the security cameras outside. Things take a turn when the kids are kidnapped by a group of criminals and Shaun is locked out. What can a suburban mother do to save her kids? Well, from the looks of the trailer, Shaun seems to do the impossible to prove that she will use all her wit and strength to get in the house and save her kids.
The trailer hints that Shaun will not back down easily from the burglars who are seeking a fortune hidden somewhere inside the house. Shaun is seen destroying some light bulbs so she can sneak around easier, as well as hiding on the roof and on the edges to avoid getting caught. What we like about it is that Gabrielle's character is just an ordinary mom. She does not have a specific profession or physical abilities that can help her break in. At the end of the day, it's her passion and love for her kids that leads her to do the unthinkable. Like those stories you hear about moms able to lift an entire car to save their kids trapped beneath it.
We love the fact that this character shows that moms, and women in general, can be their own version of heroes, not only because of the heroic acts they do every day for their families and at work, but for the fact that they can use their drive and instincts to achieve goals nobody believes they can do. In this case, the burglars think Shaun will not be capable of stopping their mission.
This reversePanic Room-style film was also produced by Gabrielle herself and was directed by James McTeigue (V for Vendetta, "Sense8") and written by Ryan Engle (Rampage). Also starring in Breaking In are Billy Burke(Twilight), Richard Cabral(Paranormal Activity: The Marked Ones), Ajiona Alexus ("13 Reasons Why"), Levi Meaden(Aftermath), and Seth Carr ("Knight Squad").
No trap, burglar, or lock will stop Shaun from reuniting with her family.Breaking In honors the role of mothers and women. It will premiere on May 11, which is on Mother's Day weekend!
(Image via Universal Pictures)
- Diego Pineda, YH Contributing Writer