8 of The Most Memorable Celebrity Coming-Out Moments!
Written by Adriana Darcy. Published: October 11 2020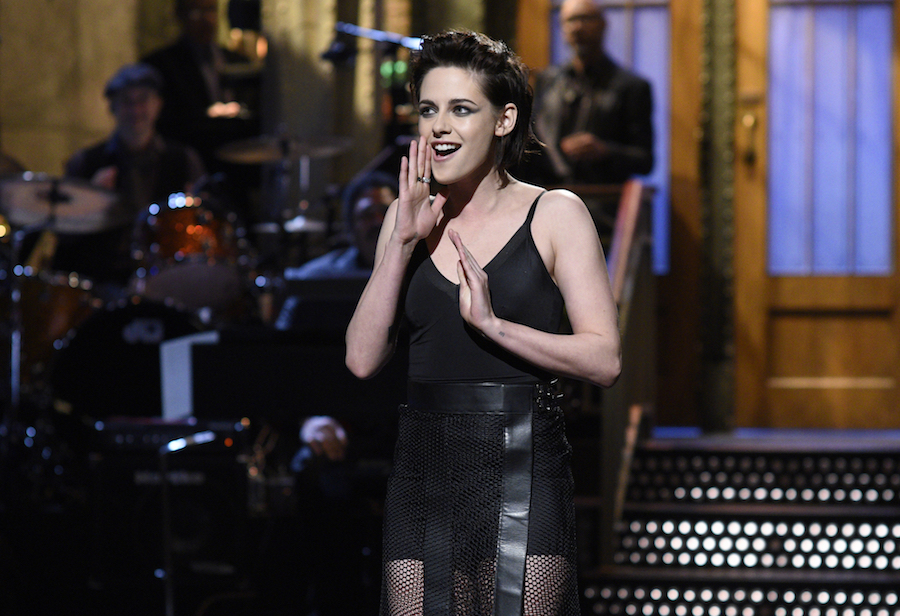 National Coming Out Day is TODAY (October 11)! This day is super important to members of the LGBTQ+ community because it is a way of showing their pride and celebrating the difficult and sometimes scary task of coming out. To celebrate, here are some of the most memorable ways our favorite celebrities have come out!
1. Sam Smith
Sam Smith has been open about loving men for a long time, but in 2019 the singer came out about being genderqueer, using they/them pronouns! This is probably the most memorable coming out story, not because of the actual story itself, but because a well-known and well-liked singer came out as genderqueer. Genderqueer, non-binary, genderfluid, and abinary people have struggled with people invalidating their gender, making this a big step for the transgender community.
2. Cara Delevigne
Cara Delevignne came out back in an interview in 2015, and though it wasn't the most extravagant coming out story, it is definitely memorable to see a model of her status coming out. The only model we knew of before her to be openly gay was fellow model and actress Ruby Rose. Delevigne is very open on her sexual fluidity, reminding her young followers that it's okay to be yourself and you don't have to choose labels.
3. Kristen Stewart
Kristen Stewart came out during a 2017 episode of "Saturday Night Live", referencing a tweet from Donald Trump telling Robert Pattinson to break up with her back in 2012. Stewart's coming out was both funny and brave, and it's great to see how much more confident she has become since coming out!
4. Lil Nas X
Even if you don't listen to Lil Nas X much, his coming out story is one that it seems everyone knows! Back in 2019, at the end of Pride Month, Lil Nas X revealed that his lyrics about being himself were actually a reference to being gay. Since then, he has continued to unapologetically reference his sexuality in his music and posts.
some of y'all already know, some of y'all don't care, some of y'all not gone fwm no more. but before this month ends i want y'all to listen closely to c7osure. ??✨ pic.twitter.com/O9krBLllqQ

— nope (@LilNasX) June 30, 2019
5. Sarah Paulson
Sarah Paulson has quickly become one of our favorite actresses in recent years. After watching "Nurse Ratched", where she plays a woman coming to terms with her sexuality, I was super excited to learn about her coming out "story"! Paulson accidentally came out to the world when she kissed her then-partner Cherry Jones when she won a Tony in 2005. Even though she didn't intend to come out, it's inspiring to see how comfortable one can be in a relationship that they put themselves out there without even realizing!
6. Cynthia Nixon 
Cynthia Nixon is another actress we quickly became a fan of through "Nurse Ratched", in which she played Sarah Paulson's character's love interest. Nixon actually fired her publicist who encouraged her not to come out, and then came out! The power and strength it takes for a celebrity to go against their publicist's advice, someone who is supposed to be able to help decide what is best for them, is incredible.
7. Raven-Symoné
Raven-Symoné's coming out story is another that isn't as memorable as the fact that she came out at all. Growing up watching "That's So Raven" on Disney Channel and seeing her grow and come out is super inspiring. Although she doesn't talk about her sexuality frequently and has said she doesn't believe in labels, her being one of the first Disney Channel stars to come out paved way for a generation of kids watching her shows to be proud and open about who they are, and taught us that our sexuality doesn't have to define us, it is only a part of us.
8. Ellen Degeneres
Of courseEllen Degeneres had to be included! Her coming out was one that left a lasting impression for sure, with the rising comedian and star coming out in 1997 in her TV sitcom, "Ellen".
Happy National Coming Out Day! Whether or not you are out, this day is to celebrate who you are and the positive changes that have been made for the LGBTQ+ community.