7 Trendy Color Combinations You Should Try!
09-06-2022 by Jazlen Patrick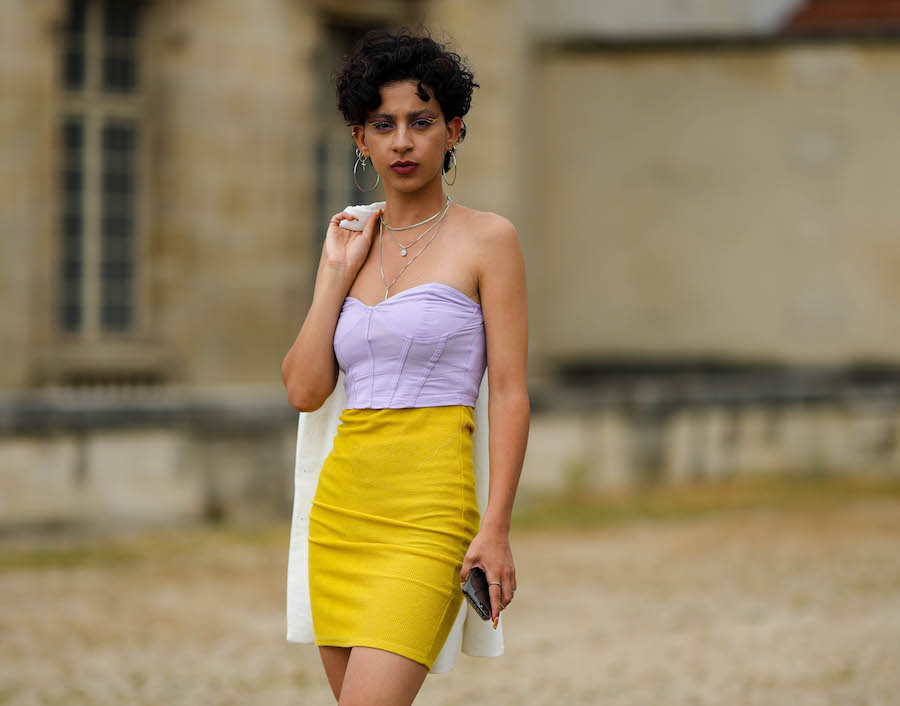 ( © Edward Berthelot/Getty Images)  
Color blocking is a growing trend that's been around for quite some time, actually. Now, all over social media, we are seeing color combinations up and down our timelines that are truly making us do a double-take and finding ways to recreate these looks on our own.
Style and fashion trends come and go, but color combinations are forever! Knowing what color goes with another is super important when styling the perfect outfit. Let's take a look at some of our favorite color combinations that we've seen!
1. Pink and Green
You can never go wrong with these two vibrant colors. Pink and green are two colors that have become popular recently and for good reason! Anytime I see this color combination, it gives off great vibes! Definitely one of my favorites that I have even tried myself, and let me tell you, the best decision I have ever made!
2. Orange and Green
You may be familiar with these colors as they are well-known university colors for two popular colleges in Florida. But University of Miami or Florida A&M University student or not, people have been wearing these two colors together and have been killing it! This color combo is for sure the trend right now and we are loving it!
3. Beige and Brown
I know you've seen all of the outfits featuring those neutral brown tones, but we just couldn't leave this out. There's nothing like an outfit that features all shades of brown. And not to mention, Fall is right around the corner, which is the perfect time to bring out the nude tones! So if you haven't already, try out this color combination. But don't say I didn't warn you, because once you start wearing them, you'll never take 'em off.
4. Blue and Cream
Not many think to wear these two colors together, but after checking out these outfits, you might want to reconsider. A light shade of blue paired with the perfect shade of beige/cream is the ultimate color combination. Something about it just gives off a clean, put-together vibe that makes everyone drawn to it. I may have to try this one out myself!
5. Purple and Yellow
Now this one is a little trickier, but if you can pull it off, it's super gorgeous and fashionable. It certainly gives that off-duty model look. Lavender and pale yellow is the new sophisticated color combination that you never knew you needed.
6. Pink and Orange
Pink and orange give off the same cheery, bright energy as the pink and green, and this is what we love about it! Hot pink and hot orange is a bold color combo, but it works! #1 step to look like THAT girl? Wear pink and orange. This color combination will definitely have all eyes on you.
7. Green and Beige
Green seems to be a pretty popular color, right?! Well, these two colors are truly meant for each other. You can't go wrong with an olive green and beige outfit. And it really is the perfect Fall color duo. Dress it up or dress it down, either way these colors will make you look put-together no matter what you're wearing.
Try something new to spice up your wardrobe and take a chance on these color combinations!