7 Summer Style Must-Haves!
Written by Jana Rosenberg. Published: June 22 2015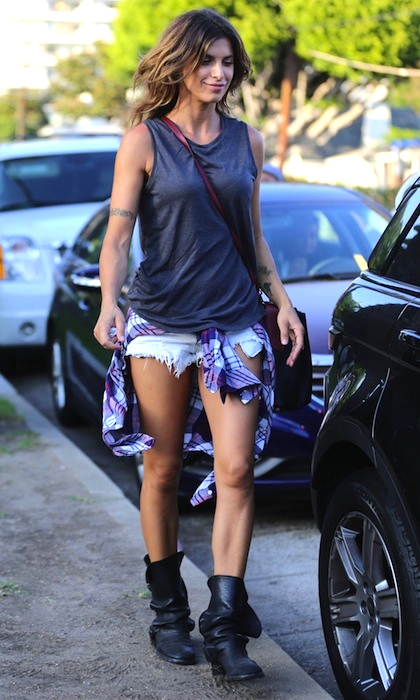 While the season's heat is kicking in, Summer trends are taking over and celebrities are rocking what's hot everyday… literally!
The best thing about Summer fashion is that it really has no limits. You can take an outfit and dress it up for a night out on the town or dress it down for a day of shopping with friends. Summer clothing can be so versatile, and we're giving you some of the best examples of what's hot and who's wearing it with seven must-haves for your summer wardrobe!
1. Overalls
                                                                                                                               (TNYF/WENN)
Yup, that's right. OVERALLS! They are making a comeback from the '90s, andTaylor Swift is a perfect example of why. How cute does she look with her crop-top tee and long black overalls finished with a black booty? On a hot summer day, overalls -- whether they're short or long -- are the easiest go-to. They make for an outfit that's breezy, easy, and trendy! Even better, you can wear them with just about any kind of shoe that comes to mind.
2. Flannels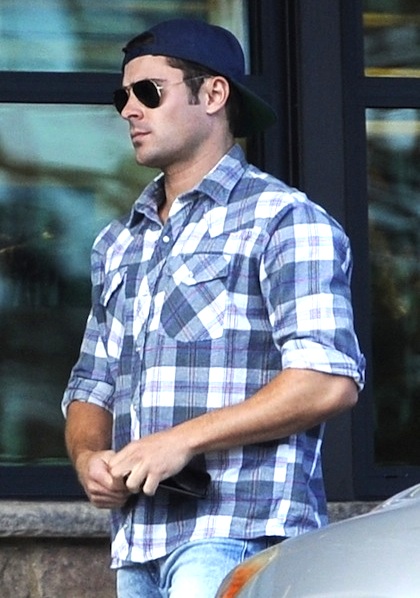 (Cousart/JFXimages/WENN)
Flannels are LITERALLY the best. They look so cute on guys (especially you,Zac Efron), and they are the perfect accessory for girls. Elisabetta Canalis is killing the street style game (top of page) with her flannel tied around her waist. A flannel gives you the perfect mix of cute and comfy. Plus, they are the today's trendiest throw-over. You can either casually dress up a simple tank top at night to keep your arms warm when the Summer breeze kicks in, or you can tie it around your waist on a hot Summer day to show off your Summertime glow. Even better, they come in all kind of colors and styles, so you can never have too many!
3. High-Waisted Shorts
                                                                                                                                         (WENN)
High-waisted jean shorts have been in style for a while now, but Summer is the best time to break them out and wear them in some of the cutest ways. You can dress them up with a nice top and tall boots like the fabulous Kendall Jenner, or you can rock them with a T-shirt and FLANNEL tied around your waist. (That's a callback, folks.) High-waisted jean shorts are a Summer must-have… and probably always will be. So cute!
4. Hats
                                                                                                                  (MONEY$HOT/WENN)
From floppy to fedora, you can NEVER go wrong with a hat in the Summertime.Kristin Cavallari's white outfit is perfectly compliments with her adorable cream hat. Hats are always super fun and can be worn to complete any kind of outfit, just like the one that K-Cav is repping. Plus, hats are the perfect way to keep your face shaded and skin safe! #Multitasking
5. Jumpers
                                                                                                                    (Nikki Nelson/WENN)
We are DYING over this jumper worn by the beautiful Shay Mitchell. A jumper is another Summer outfit that makes life that much easier, but that much cuter… which is ultimately what Summer is for, right? A jumper is the perfect mix of classy and sophisticated and can be worn for just about any event. You can dress it down with a cute pair of sandals, or you can dress it up with a hot pair of heels, like Shay. You decide, but either way… heads will turn!
6. Skater Skirt
                                                                                                                    (Ivan Nikolov/WENN)
We love this look almost as much as we love Jamie Chung. Skater skirts are so great for Summer! They come in all kinds of colors, and you can wear them just about any kind of way, whether it's with a comfy tank top tied in a knot, or a fancy boho top like Jamie is wearing. Skater skirts not only compliment the Summer season, but they also compliment your body! They sit higher on the waist and flow out in a way that shows your legs in the most flattering light. Dress a skater skirt up with a strappy pair of heels like Jamie or down with a pair of Converse or sandals. This much-needed addition to your Summer wardrobe is one you will never regret!   
7. Romper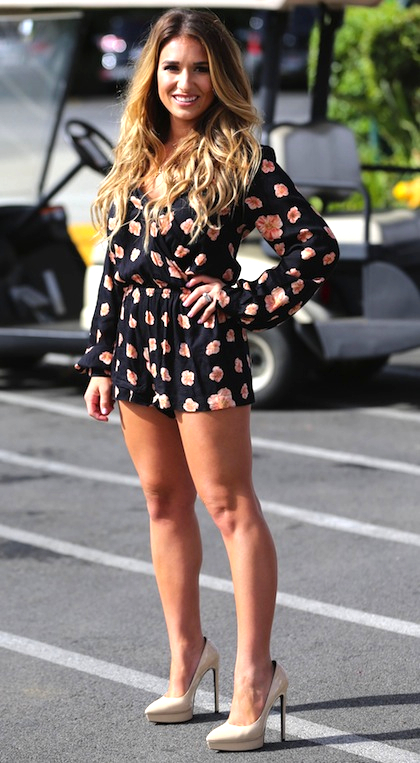 (WENN)
"Romp-around" this Summer in style! Rompers are another Summer wardrobe must-have! A romper is comfortable, cute, and perfect for a day out with friends, whether you're out to lunch or at the beach.Jessie James Decker styled her romper with a pair of nude heels, and she and that amazing post-mommy body of hers couldn't look more perfect! This is a look that can be rocked during a hot Summer day or a breezy Summer night for just about any kind of occasion. #LegsForDays
Make your Summer hotter with these seven trends and take the streets by storm just like some of your favorite celebs. Happy shopping!
(Photos via WENN)
- Jana Rosenberg, YH Staff