7 Awesome Upcoming Music Fests (If You Didn't Get Tickets For Coachella)!
Written by Jean-Luc Vaval. Published: January 29 2016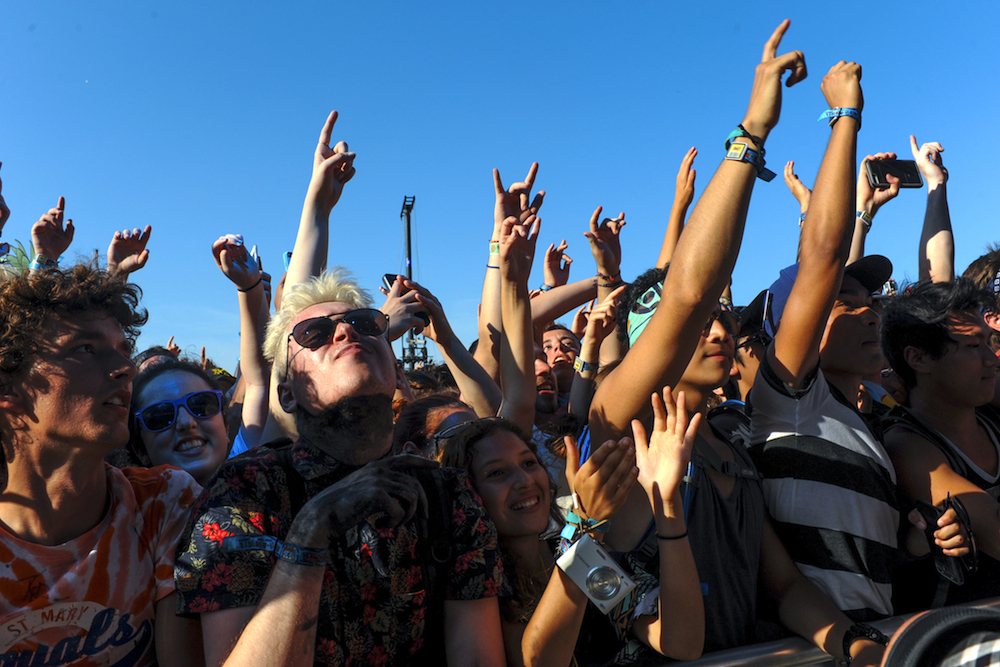 So you waited a bit too long to get tickets to Coachella and now they're sold out… Hey, you and I are in the same boat. But this doesn't mean that we should sit back and let those who got tickets have all the fun this year! There are plenty other amazing music festivals happening this year that are just as exciting as Coachella AND aren't sold out… YET!
So if you still crave that live music festival experience, be sure to check out any one of these 7 other events that are sure to satisfy!
If you're a fan of country music, this festival is for you! Like Coachella, this fest also takes place in Indio, California, and features acts including Sam Hunt, Carrie Underwood,The Band Perry,Luke Bryan, Little Big Town, and many more! This 3-day party starts on Friday, April 29, so hurry now to get your tickets before they sell out!
If you want to get out to the sunny Gulf Shores in Alabama, you may want to attend this unbelievable festival! It starts on the 20th of May and goes on to the 22nd, so don't make any plans those days! In fact, you may even see me at Hangout this summer! I mean, look at this phenomenal lineup: The Weeknd, Calvin Harris, Alabama Shakes, Ellie Goulding,Haim, Panic! At the Disco, Walk The Moon,Fetty Wap, The Neighbourhood, and Alessia Cara, just to name a few. So yeah, I'm getting my ticket, and if you want to some "hangout" with me, get yours too!
No, this has nothing to do with the mythical Bigfoot! This music festival is out in Quincy, Washington, over Memorial Day weekend starting on the 27th of May! So, if you're looking for good music and a trip with friends during the 3-day weekend, put Sasquatch on your list! Featured acts include Florence + the Machine,Disclosure, Major Lazer, Alabama Shakes, A$AP Rocky, Leon Bridges,X Ambassadors, and many others!
If you want to go to this epic festival in Manchester, Tennessee, hurry and buy your tickets now while they are still available! I'm serious -- GA Price Level 1 tickets are already sold out. The 2016 lineup includes J. Cole, Ellie Goulding,Macklemore & Ryan Lewis, Halsey,Miguel, The Chainsmokers, Sam Hunt, and SO MANY other great acts! Bonnaroo takes place June 9-12, so chop-chop and get tickets!
Firefly is in the Woodlands of Dover, Delaware, and it starts June 16 through the 19. Get your camping gear ready if you want to attend this festival! The lineup includes, but isn't limited to, Kings of Leon, Ellie Goulding (boy, she's gonna be busy this year!), Fitz and the Tantrums, deadmau5, Chvrches,Mumford & Sons, Blink-182,The 1975, and Elle King.
This year's EDC festival looks incredible! Located in Las Vegas from June 17-19, I'm definitely trying to go to this carnival too! There will be carnival rides, art, many different performances, and eight different stages to choose from! Sleepy Owl GA tickets are still available if this interests you, but hurry!
Good news, and I guess bad news too, but tickets are not on sale yet until spring of 2016! So keep your eyes open for this now-iconic four-day festival in Chicago that starts on the 28 of July! The 2016 lineup will be announced soon, but in the past they've had talent fromSam Smith to Kid Cudi andTwenty One Pilots! This is one is a can't-miss for music lovers!
Hopefully, you found a music festival that interested you other than Coachella! Also keep a look out for Outside Lands (Aug 5-7) and Life is Beautiful later in the year!
(Photo via Jessica Alexander/Future Image/WENN)
- Jean-Luc Vaval, YH Contributing Writer