6 Latina-Owned Businesses To Support During Hispanic Heritage Month!
Written by Gabriella Pérez. Published: September 26 2023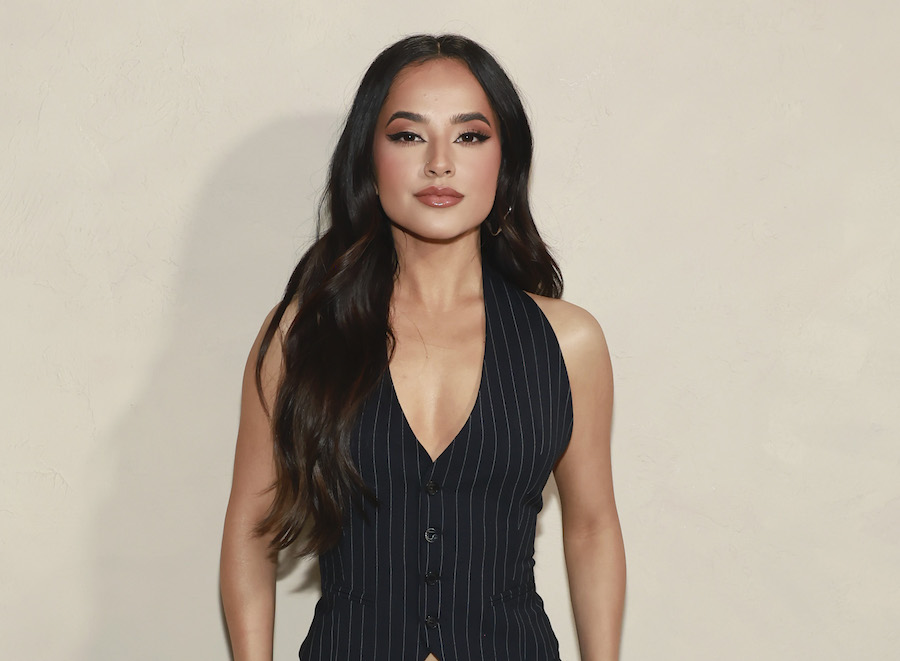 (Photo © Emma McIntyre/Getty Images for FWRD)
During Hispanic Heritage Month, there are many ways you can partake in celebrating, supporting, and honoring the Hispanic community. One special way you can show your support is through working with small businesses owned by Hispanic/Latino people. Here is a quick list of some Latina-owned small businesses that you can support during this historical month!
Based in Los Angeles, Hija De Tu Madre celebrates being Latina(x) and all the wonders that come with it. Hija De Tu Madre strives to create fashion that holds the power of identity, with many of the pieces showing both culture from the United States and Mexico. Founder and designer Patty Delgado caters to those who are unapologetically Latina(x). Hija De Tu Madre offers apparel, jewelry, games, accessories, and more. "Adorn your life with culture" at Hija De Tu Madre.
2. Bella Doña 
Founded by two best friends, Bella Doña celebrates sisterhood and the rich traditions and culture it came from. Bella Doña was created in Los Angeles by Lala Romero and Natalia Durazo; however, the brand has its roots in both L.A. and Chicago. Romero and Durazo took inspiration from their childhood and the women they saw growing up -- they had big hoops, long nails, winged eyeliner, and were confident in who they were and the culture they represented. Bella Doña offers apparel, accessories, home decor, and paper goods that all hold the spirit of sisterhood. You can find them now at Nordstrom, Nike, and their online store.
"A world built on cultura, community, and color … Welcome to Treslúce Beauty." Created by multi talented artist Becky G, Treslúce Beauty pushes its users to be their bold, confident selves through their products. Becky G shows that Treslúce Beauty is not just another celebrity makeup brand -- Becky created the brand to celebrate her culture and her community. Treslúce Beauty is vegan-friendly, cruelty-free, and continues to celebrate Latinx voices and culture through its packaging. Treslúce Beauty ranges from eye makeup, lips, cheeks, and lashes, as well as brushes and accessories like tote bags. You can find Treslúce Beauty at Ulta stores/web as well as their online storefront.
A perfect lifestyle brand to support this month is Hecho By Helena. Based in Connecticut, Hecho By Helena strives to make handmade lifestyle items that empower all Latinx people, "regardless of their dominant language, knowledge of Latinx history, sexual orientation, or age." Helena creates super cute and fun stickers, glassware, and apparel that represent and describe Latinx culture. Helena also handmakes everything in her home studio. Hecho By Helena will reopen late this September as Helena and her husband are celebrating their 10-year anniversary. You can still check out her website and Instagram in the meantime.
Designed in Puerto Rico, Diciembre Veintinueve is a handmade jewelry brand owned by Gabriela Berlingeri. Named after her birthdate, Berlingeri launched her business in 2020. Since then, the brand has grown tremendously. Diciembre Veintinueve is described as "timeless aesthetics with a twist" and "a catalyst for the authentic soul." The jewelry ranges from necklaces, earrings, bracelets, and rings. Whenever Diciembre Veintinueve drops a new collection, it always sells out quickly; you can find their current new arrivals here.
Alamar Cosmetics is based out of Miami, Florida, where founder/CEOGabriella Trujillo currently resides. Trujillo was born in Alamar, Cuba, and immigrated to the United States at 3 years old. After spending years working in the makeup industry and making an impact in the Miami makeup community through her innovative skills, Trujillo went on to foster her dream of owning her own cosmetics company. Alamar Cosmetics describes itself as "the very essence of beauty - a celebration of culture, an emblem of pride, an avenue of self-expression. We are creators, dreamers, go-getters, hustlers, mamis and papis alike. We break barriers, status quo and stereotypes. We represent." Alamar has products ranging from lips, eyes, and face, as well as their own line of makeup brushes. Their best sellers are the Reina Del Caribe eyeshadow palette, DesNUDEAs lip liners/lip gloss, and Colorete Blush Trio. Almara also provides a range of shades and colors of its products to choose from. 
If you would like to find other Hispanic/Latinx owned businesses to support, Shop Latinx on Instagram is a great account to follow to find more information. 
Happy Shopping!