Everything We Know So Far About The 'Freaky Friday' Sequel!
Written by Brooklynn Taylor. Published: September 25 2023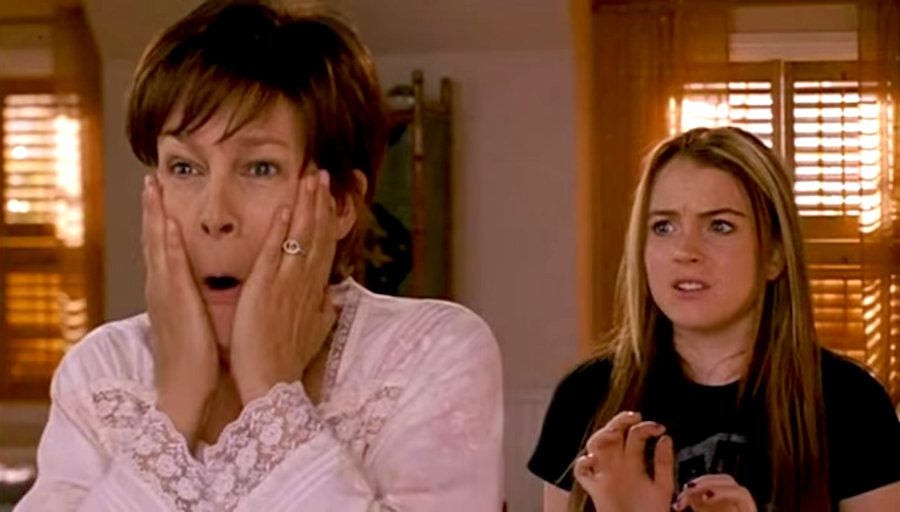 (Photo: Walt Disney Pictures)
Lindsay Lohan and Jamie Lee Curtis are reuniting, and this time for a sequel (finally!)
It's been 20 years since Freaky Friday was released in theaters and we first fell in love with the iconic mother-daughter duo. The film grossed over $160 million globally and was based on Mary Rodgers's 1972 novel, Freaky Friday. Here's all the deets on the film so far!
Who Will Be In The Sequel?
Both Lindsay Lohan and Jamie Lee Curtis are set to reprise their roles as Anna and Tess Coleman. There's no information if the supporting cast members from the 2003 film will be in this sequel or not but we are hoping to see some familiar faces! Lindsay revealed to the The New York Times that she and Jamie agreed, "We would only make something that people would absolutely adore."
What Will It Be About?
Based on both the 1976 and 2003 versions of Freaky Friday, fans are expecting a body-swap for sure! In a September 2023 interview with Cosmopolitan,Andrew Gunn, the producer of the 2003 Freaky Friday, stated, "We got a draft of a script for the sequel right before the writers' strike, and it was really good. A writer came up with the most brilliant idea. It uses music and the band in a great way."
In the movie, Anna and her friends Peg (Haley Hudson) and Maddie (Christina Vidal) were in a girl rock band called Pink Slip. The group performed "Take Me Away" and "Ultimate" in the movie and became hits. They were the epitome of the perfect early 2000s teen angst band! Fingers crossed we get a reunion!
When Is The Film Expected To Be Released?
In May, Disney confirmed that Freaky Friday 2 is officially in the works. However, amid the current SAG-AFTRA and WGA strikes, film production is currently on pause. "We're in the middle of a contract dispute. And so, until those writers get paid correctly and protected by the producers that make billions off of them, we will not be able to tell you any more about the Freaky Friday sequel, except that it is happening." Jamie Lee Curtis mentioned in an interview with Entertainment Weekly. So, although we don't have specific dates set just yet, at least we do know that it's happening and that's exciting in itself!
What's The Buzz Around It?
Not sure if there is a apt enough word to describe how excited fans are for this sequel!
If you want to watch this classic again for the 100th time (like me!), or maybe for the first time, Freaky Friday is available to stream on Disney+ and Apple TV+!