6 Best Performances From The Grammys!
Written by Brittany Taormina. Published: February 16 2016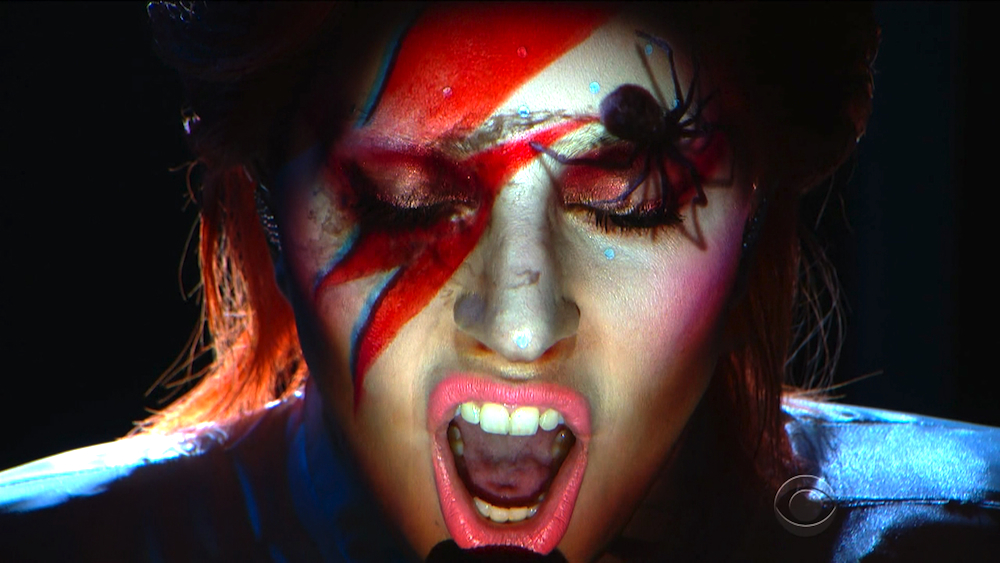 This year's Grammys DELIVERED. Last night, we saw performances and moments that put all previous years to shame, so you know we had to breakdown some of our favorites. Here are just a few of our favorite moments from the 58th Annual Grammy Awards!
1.Lionel Richie Tribute
John Legend,Demi Lovato, Meghan Trainor, Luke Bryan, andTyrese paid homage to the pop/R&B icon each in their own way, performing (and nailing) one classic song after another. Mr. Legend started things off with his R&B sound with the Commodores' "Easy", then Queen Demi came in and SLAYED the building with Richie's hit "Hello". Safe to say she got his approval as he fist-pumped during her crazy high notes. Luke Bryan brought a little country into the soul with his rendition of "Penny Lover", while Best New Artist winner Meghan Trainor came in with "You Are" and reminded us all why she deserved her accolade. Tyrese really got the party going as he sang the Commodores funk classic "Brick House." For the grand finale, all the artists came together with Richie himself to sing "All Night Long" and brought the night to another level!
2.Pentatonix & Stevie Wonder's Earth, Wind, & Fire Maurice White Tribute
The audience received a little treat as Stevie and Pentatonix took the stage to announce Song Of The Year. The six sang, "That's The Way Of The World" for Earth, Wind, & Fire's Maurice White. It was definitely a cool a capella moment!
3.Tori Kelly & James Bay
A BIG highlight of the night was these two Best New Artist nominees. Tori and James took the stage to do a mash-up of their own tracks, "Let It Go" and "Hollow". Their harmonies complimented each other so well; I'm pretty sure they blew the roof off the building. The two media stars even got a standing ovation! Can't wait to see what these two do in 2016 -- here's hoping for an official collabo!
5.Kendrick Lamar. 'Nuff Said.
One of the most creative artists in the game, Kendrick Lamar reminded all of us why he was nominated for an astounding 11 Grammys. His powerful performance will go down as one of the best. Kendrick has an incredible esthetic for the music he creates. Legend. Period.
4.Lady Gaga's David Bowie Tribute
Does Lady Gaga ever disappoint? Nope. She gave an incredible tribute to David Bowie and completely embodied him in every sense of the word. Did you see those dance movies and that hair? AMAZING! Her performance lasted over six minutes and we loved every second. It was Rock 'N' Roll energy at its best. The Bowie medley included classics such as "Space Oddity", "Changes", "Ziggy Stardust", "Suffragette City", "Rebel Rebel", "Fashion", "Fame", and "Heroes". WHEW! Currently showering Gaga with all the love! Long Live Bowie!
6.Justin Bieber & Jack Ü
We know you all loved Justin's acoustic version of "Love Yourself" and the swift switch-up to join Jack Ü for "Where Are Ü Now". It was an upbeat performance that was a lot of fun; glad to see the Biebs is back and better than ever.
This year's Grammy's showed the incredible diversity in music and how music really does bring everyone together on different levels.
What was YOUR favorite moment from the Grammys?
(Photo via WENN)
- Brittany Taormina, YH Contributing Writer